Paleo diet is also known as Caveman diet, Stone Age diet or Paleolithic diet mimics what prehistoric humans used to eat. This includes vegetables, fruits, nuts, roots and meat – food that can be obtained by hunting and gathering. 
Caveman Food is one of the restaurants in Singapore that serves paleo-friendly foods. I had lunch at Caveman Food's outlet in Star Vista back in 2016 and I liked the idea of clean-eating paleo diet.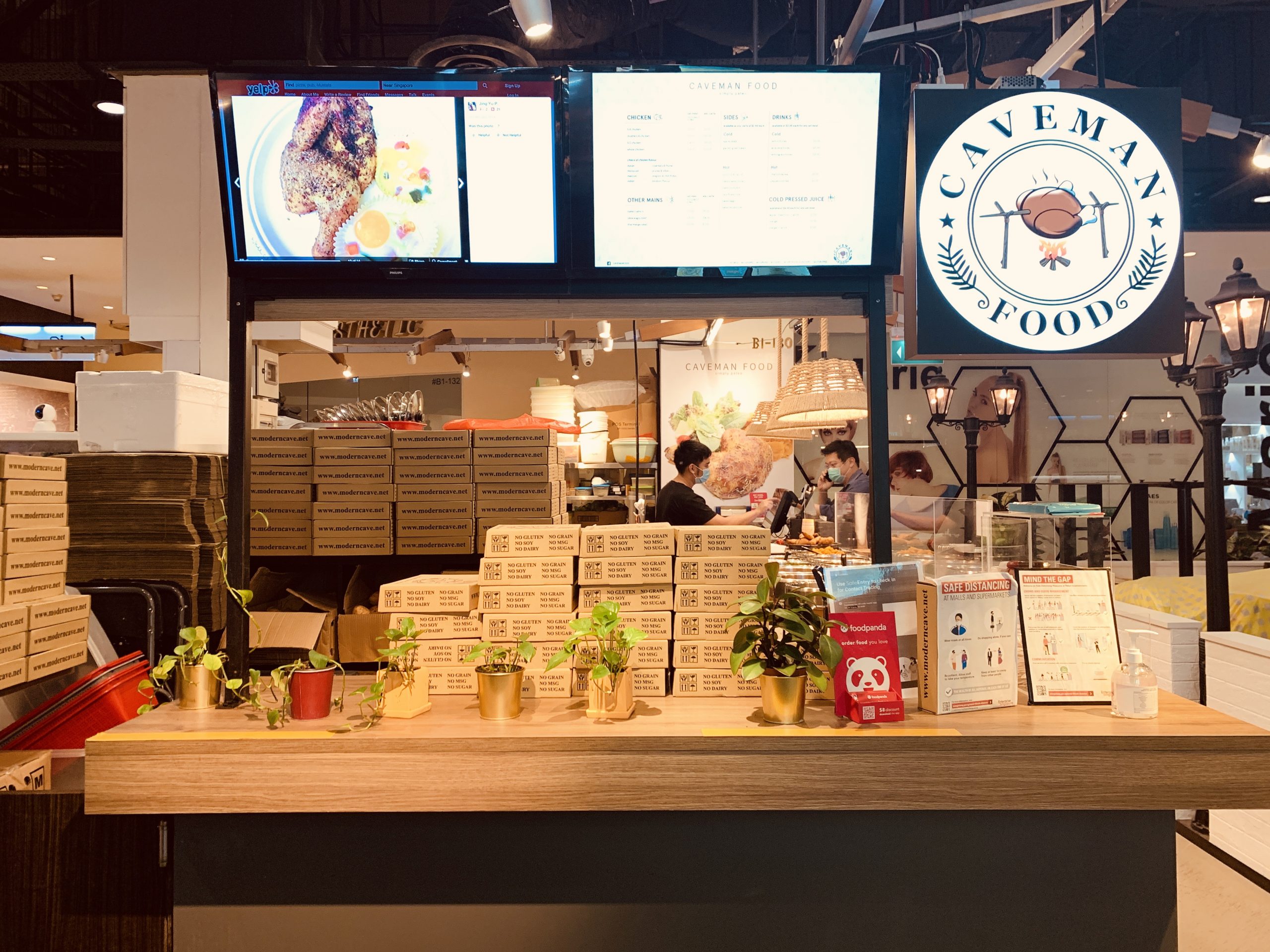 I was pleasantly surprised to find another Caveman Food outlet at the basement of Square 2 @ Novena. 
The menu only shows chicken, but Caveman Food has 3 mains – chicken, salmon and beef with 8 side dishes to choose from.

You can choose how much chicken you want and the flavor of chicken. You can get 1/4 Chicken (which is really a drumstick) [S$10 with set, S$6 ala carte], Double 1/4 Chicken (2 drumsticks) [S$15 with set, S$12 ala carte], 1/2 Chicken [S$14 with set, S$10 ala carte] or Whole Chicken [S$24 with set, S$20 ala carte]. There are 4 flavors to choose from – Italian (rosemary & thyme), Moroccan (prunes & olives), Mexican (oregano & chilli flakes) or Indian (tandoori flavor). 

This is 1/4 Chicken [S$10 with set, S$6 ala carte] with Broccoli & Carrot and Baked Mushroom. I chose Italian flavor, the rosemary and thyme has been well-infused into the chicken. The chicken is fall-off-the-bone tender and flavorful.
The Baked Salmon fillet [$18 with set] is a little thin and could do with a little more flavor but otherwise pretty decent. 
Stew Beef [S$15 ala carte] is well-worth the extra dollars. I got 6 huge chunks of beef with lots of tendon. It would be perfect if the beef were stewed a little longer. The ala carte version already comes with broccoli and carrot so there is no need to order the set. 
For side dishes, I recommend Broccoli and Carrot, Baked Mushroom and Cauliflower Rice.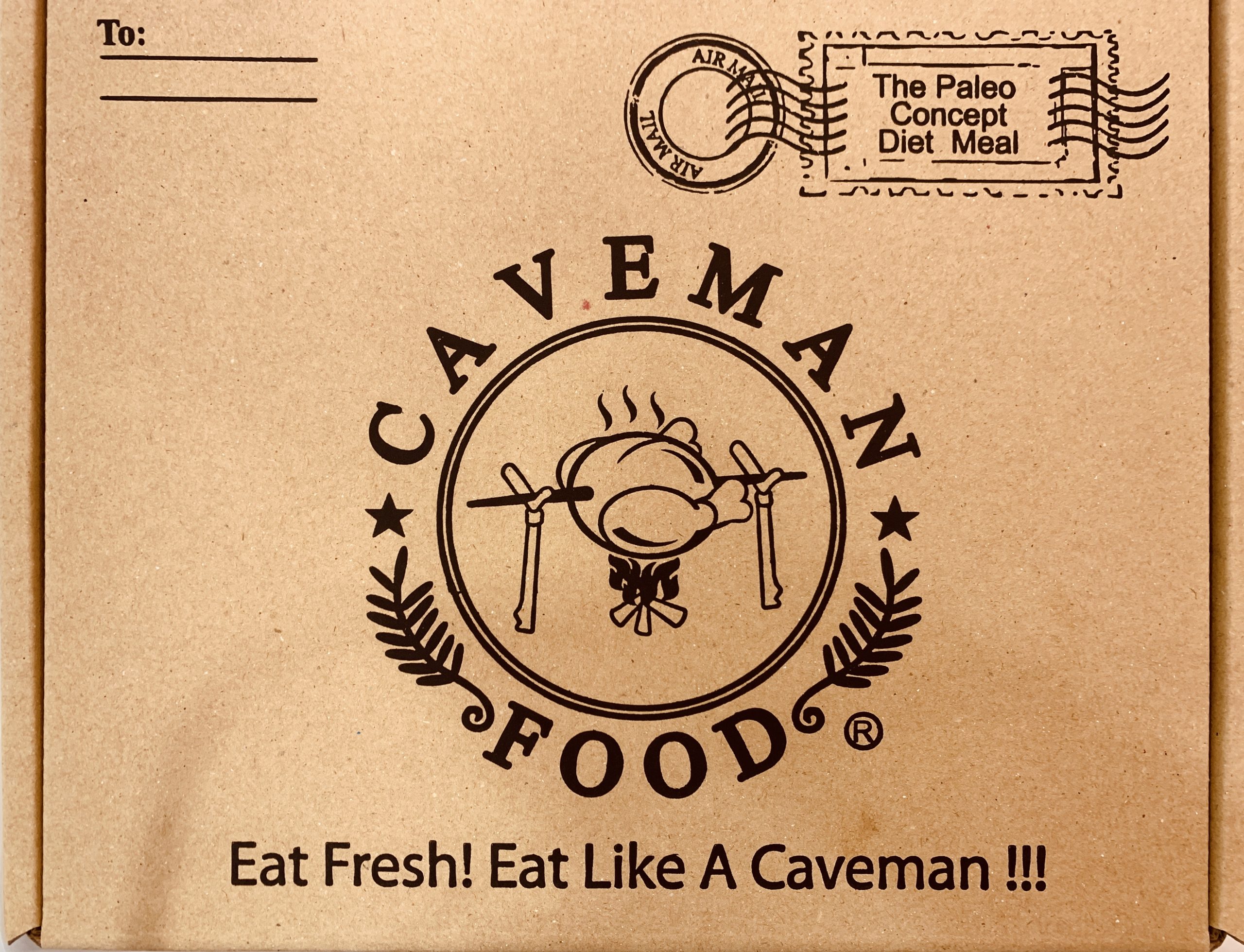 Caveman Food specializes in paleo diet, but it works for ketogenic diet or if you just want to eat more healthily. There are no grains, gluten, artificial flavorings or monosodium glutamate (MSG). 15% for pickup orders on Foodpanda! 
Caveman Food (Novena) 
Address: 10 Sinaran Drive, Square 2 @ Novena #B1-30, Singapore 307506
Telephone: 96900822
Opening Hours: Daily 11am – 8.30pm
Caveman Food (Buona Vista) 
Address: 1 Vista Exchange Green, The Star Vista #02-27C, Singapore 138617
Telephone: 96900822
Caveman Food (Raffles Place)
Address: 16 Raffles Quay, Hong Leone Building #B1-26, Singapore 048581
Telephone: 96900822
Email: cavemanfoood@gmail.com