Although Huluruk Myeon House has only recently opened in Velocity, it has already gained loyal followers for its slurp-worthy noodles.
For those who are not familiar with Velocity's layout, Huluruk Myeon House can be a little hard to find. Make a right turn just before the door that leads to Square 2. You should see Wok Hey and Goldheart, walk all the way in and Huluruk Myeon House is to your right. 
Huluruk refers to the blowing and slurping sound of noodles. The recipe was developed by an old Korean lady – Halmuni (Grandmother) Song. Halmuni (Grandmother) Song started the myeon soup business after Harabuji (Grandfather) Park returned from World War II.
This is the Signature 3 Treasure Signature Noodle (Spicy / Non Spicy) [S$15.80] that this restaurant specializes in. The handmade noodles are soft and slightly chewy which goes exceedingly well with the prawn broth. There are two pieces of dumplings, two prawns, three prawn balls and lots of cabbage.

You can choose between kalguksu (knife noodle), sujebi (flat noodle) or bap (rice) to go with your soup. 
This reminds me of Le Shrimp Ramen's Le Signature Trio Shrimp Ramen. Huluruk Myeon House's shrimp broth is not as pungent but just as flavorful. 
There are also other variations such as Mixed Seafood Signature Noodle (Spicy / Non Spicy) [S$14.80], Kimchi Dumpling Signature Noodle (Spicy / Non Spicy) [S$13.80] and Grilled Pork Belly (Spicy / Non Spicy) [S$12.80] among the 9 versions available.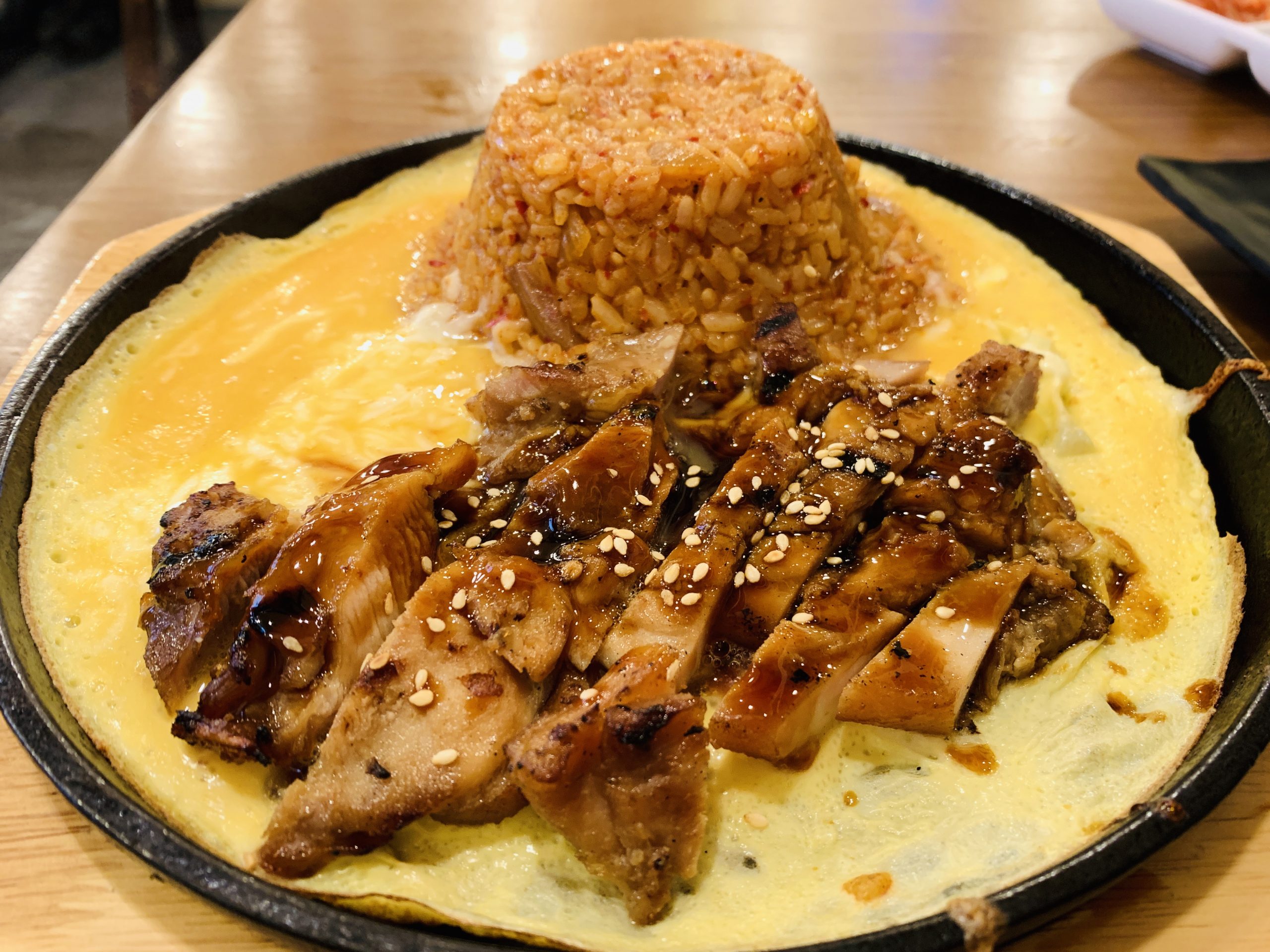 Since I have already eaten at 7 jiajangmyeon restaurants, I decided to try the restaurant another speciality, Volcano Fried Rice. This is Grilled Chicken Volcano Fried Rice (Kimchi / Bulgogi) [S$10.80]. 
You have a choice of either kimchi fried rice or bolgogi fried rice. Bolgogi is just the sweet sauce Korean used to marinate meat, that sounds really boring. Even though I can't really take spicy food, I decided to go with the kimchi fried rice and it turned out to be the right choice.
The kimchi fried rice is mounded into a flat-top cone shape to resemble a volcano, surrounded by a "sea" of egg. I am so glad I opted for the S$2 cheese top-up which gave the eggs a nice cheesy taste.

Besides grilled chicken, you can also opt for grilled pork, beef, jjajang or original (without any toppings).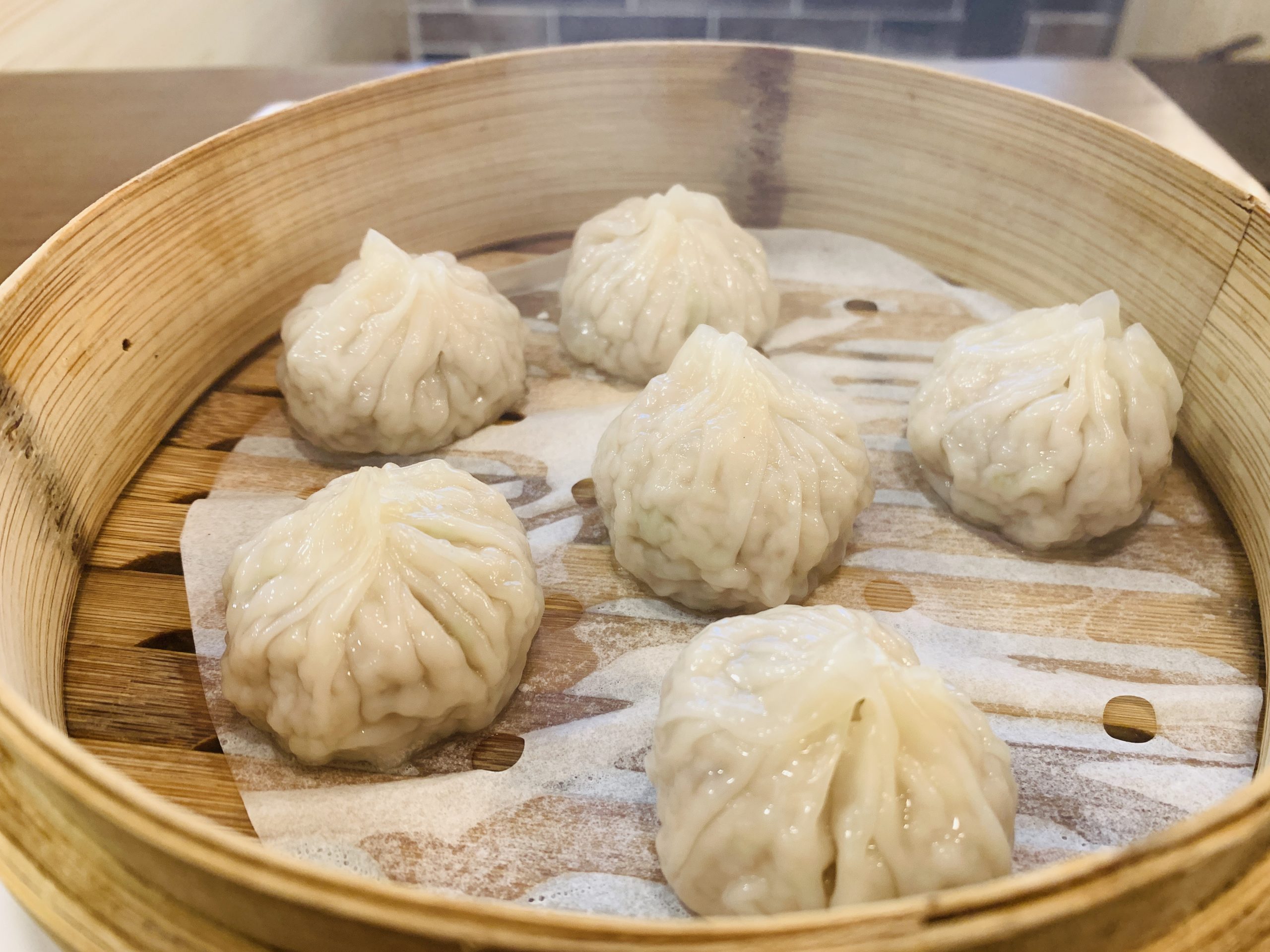 Huluruk Myeon House's Korea steam dumpings are slightly different than the Chinese steam dumplings. They look similar to xiao long bao, but smaller in size.

This is Huluruk Myeon House's Original Dumpling [S$6.50 for 6 pieces / S$9.50 for 10 pieces]. The thin skin holds a small round mount of meaty filling. 
There are also Chilli Crab Dumpling [S$7.50 for 6 pieces/ S$10.50 for 10 pieces], Kimchi Dumpling [S$6.80 for 6 pieces/ S$9.80 for 10 pieces] and 3 In 1 Dumpling [S$7.20 for 6 pieces / S$10.20 for 10 pieces].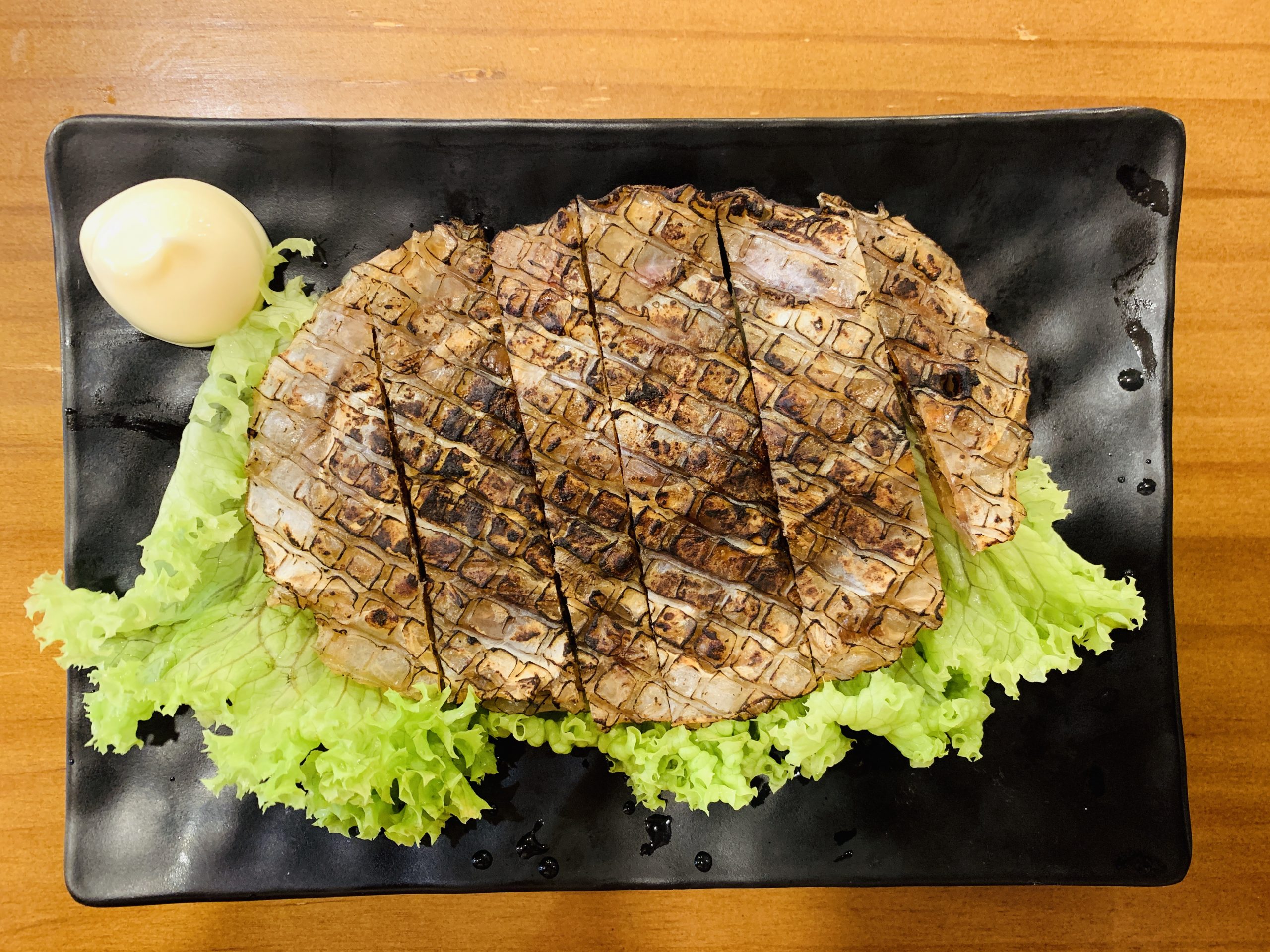 This Grilled Dry File Fish [S$6.80] is not commonly found in other Korean restaurants. It tastes very similar to the dried fish strips that I used to eat when I was young. It is sweet and salty and very chewy, it will probably go very well with beer.
The other side dishes worth checking out are Grilled Pork Jow, Cereal Prawn, Pumpkin Hotteok, Pork Kimchi Jjigae and Kimchi Pancake.

Huluruk Myeon House serves handmade noodles created by  Halmuni (Grandmother) Song, Volcano Fried Rice and other Korean side dishes not commonly found in other restaurants.
Huluruk Myeon House (Novena) 
Address: 238 Thomson Road, Velocity #01-84/85, Singapore 307683
Telephone: 84889606
Huluruk Myeon House (Northpoint)
Address: 930 Yishun Avenue 2, Northpoint City North Wing B2-09/11, Singapore 769098