I recently brought my friend for dinner at MIZ Japanese Restaurant. After dinner, we decided to have ice-cream for dessert. One of the guys found an ice-cream cafe nearby, so we made our way to The Ice Cream Bar.
The Ice Cream Bar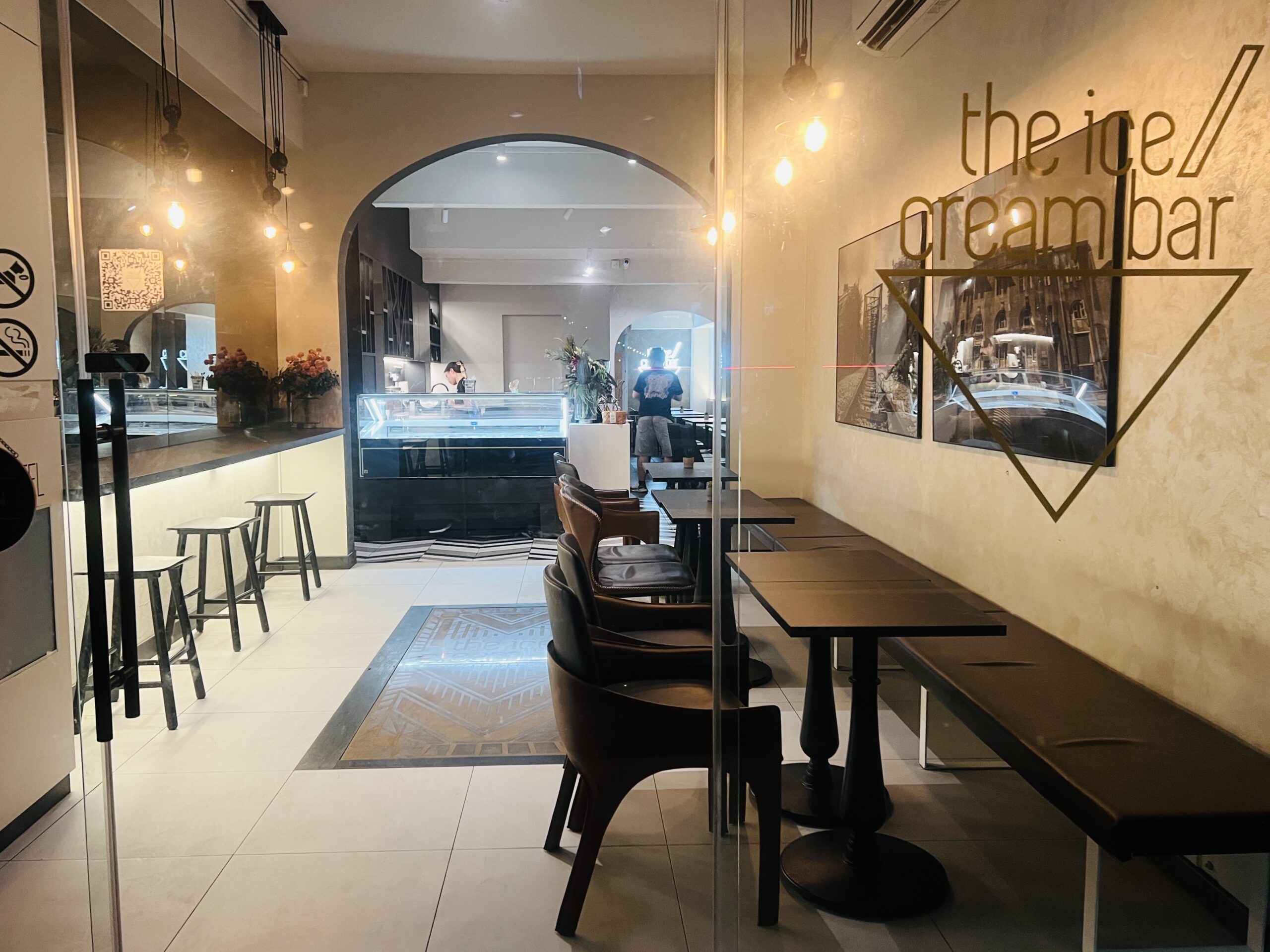 This ice-cream bar is just further down from MIZ Japanese Restaurant which makes navigation pretty easy.
It is a minimalist bar with earthen-tone design and slick interior.
The Ice Cream
What sets The Ice Cream Bar apart from other ice-cream parlors are their artisanal alcoholic ice-creams. While most places have at most one or two alcoholic options, half of the ice-cream flavors contain alcohol here. The ice-creams are made with premium ingredients and top-shelf liquors.
Non-alcoholic flavors:
Valehona Chocolate
Sicilian Pistachio
Rocher
White Chocolate Raspberry
Crunchy Genmaicha
Unicorn
Earl Grey Lavender
Alcoholic flavours:
Crunchy Coffee Whiskey
Black Forest
Khalua Cheesecake
Baileys Brownies
Guinness Pistachio
Whisky Chocolate Chip
Bacardi Chocolate Crunch
We ordered waffle with 3 alcoholic flavors – Baileys Brownies, Guinness Pistachio and Whiskey Chocolate Chip.
The waffle is crispy yet soft and fluffy inside, perfect for pairing with the artisanal ice-creams.
I like that the alcoholic flavors do not have an overly pungent alcoholic smell. My favorite is Baileys Brownies which also happens to be their most popular flavor.
The Ice Cream Bar
Address: 59 Kampong Bahru Road #01-01, Singapore 169367
Telephone: 69807020
Opening Hours: Sunday – Thursday 12.30pm – 10.30pm, Friday – Saturday 12.30pm – 11pm
Website: https://www.theicecreambar.sg