Bubble tea was introduced into Singapore from Taiwan in 1992 and it shows no sign of slowing down. Bubble tea shops are popping up all over Singapore like mushrooms. 
I am personally not a fan of bubble tea. I still feel that bubble tea is just weak tea with lots of sugar. But after my recent visit to Taipei where I had a cup of bubble tea that blew me away, I thought I would give bubble tea another chance. 
So when this new bubble tea shop TP Tea from Taiwan decided to open up in Suntec City, I decided to give it a go. I mean, a bubble tea shop that uses "tie guan yin" can't be that bad, right? Moreover, it is from Taiwan, the land of bubble tea. 
I got the 3 bestsellers and took them back to share with my colleagues. 
Pearl Milk Tea [$3.90] is the most basic of bubble tea. I recommend big pearls go to with this, so that you have something to chew on. The milk tea is smooth albeit a little thin. I was really expecting the thick and rich kind of milk tea that I had in Taipei, so I was a little disappointed.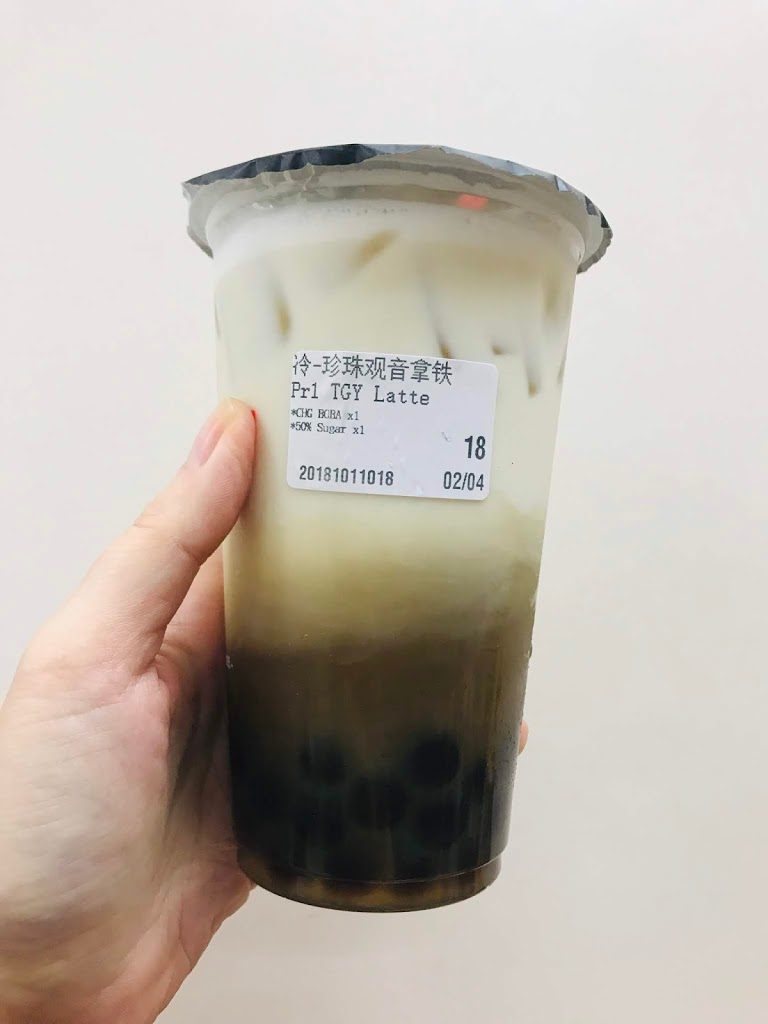 TieGuanYin Tea Latte [$4.60] is the bestseller of this bubble tea shop, probably due its novelty. You don't see many bubble tea shop using tieguanyin as the tea base for bubble tea because it is a pretty strong tea. TP Tea has done a good job in blending the milk so that it takes away the bitterness of the tea, but that made the taste not as rich. 
Pearl Black Tea Latte with Red Bean
[$5.30] is something new in bubble tea (or maybe it's just that I seldom drink bubble tea). The bubble tea base is still a little weak, but the addition of red bean makes the drink more interesting. 
TP Tea has come up with something entirely new – Pearl Milk Tea Softserve Ice Cream [$3.60]. This is the first time I am seeing milk tea in the form of softserve ice-cream. Served with small pearls, it really tastes like milk tea! I thought the idea of combining of milk tea with softserve ice-cream is pretty ingenious. 
The tea are imported from Taiwan, so why doesn't Singapore's bubble tea have that robust richness that I experienced in Taipei? Maybe we should send all the staff to Taipei for training before they start working in bubble tea shops in Singapore. Till then, I will have my occasional cup of bubble tea when I visit Taipei again. 
TP Tea (Suntec City) 
Address: 3 Temasek Boulevard, Suntec City Mall #01-312 West Wing, Singapore 038983
TP Tea (Changi Airport)
Address: 60 Airport Boulevard, Changi Airpot Terminal 2, Level 2 Public Area, Singapore 819643