Ayam penyet is one of the most iconic Indonesian dish where fried chicken is smashed using pestle and mortar to make it softer.
I have already had ayam penyet at Ayam Penyet Ria and Bebek Goreng Pak Ndut.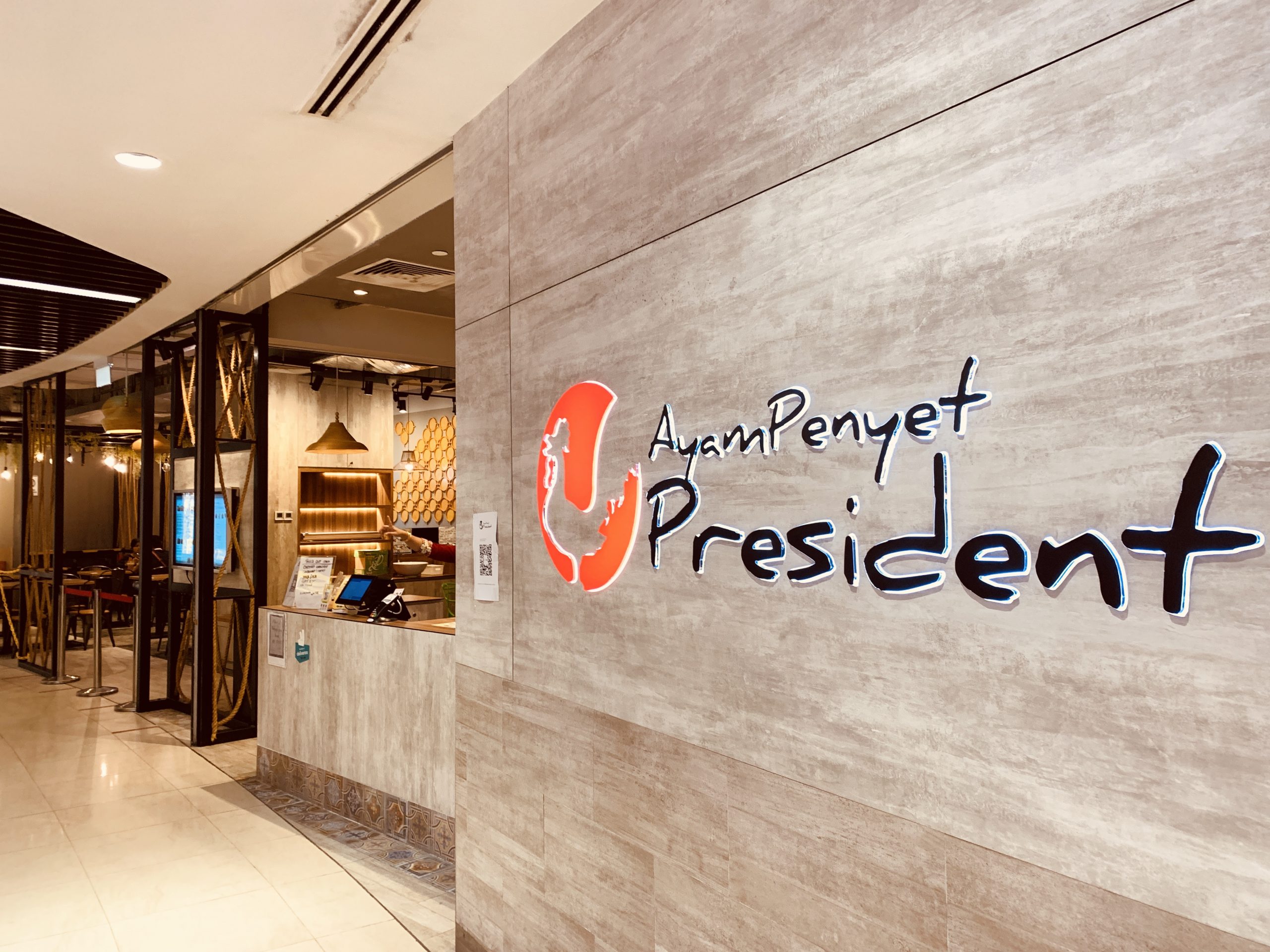 Today, I want to introduce to you another Indonesian restaurant that specializes in ayam penyet, aptly named Ayam Penyet President.
Ayam Penyet President is an Indonesian chain restaurant with 9 outlets in Singapore. The outlet I visited was the one at Hillion Mall in Bukit Panjang.

Besides ayam penyet, Ayam Penyet President also serves ala carte dishes. 
Without further ado, let's try Ayam Penyet President's Smashed Fried Chicken (Ayam Penyet) [S$6.90] + Steamed Rice [S$0.90]. 
The chicken is juicy and tender inside while the outer coat is crispy. I was given a chicken wing and I liked the mid-wing part the most where it is extra crispy yet meat is tender.
The chilli sauce is really spicy, those who love spicy food will surely like it.

I prefer drinking soup to soda drinks so I ordered an Oxtail Soup (Sup Buntut) [S$7.90]. The clear beef broth is surprisingly rich in flavor with lots of potatoes, carrots, celery and shallots. The oxtail come in small pieces, the meat wrapping neatly around each bone. I counted around 5-7 pieces of oxtail which is pretty generous. 
Even though I have only tried 2 dish out of the 30+ dishes, I can why Ayam Penyet President is able to open 9 outlets in Singapore.
Ayam Penyet President chooses the best quality ingredients and cooks them to perfection while making sure that their prices stay affordable. 
Ayam Penyet President is not only famous for their signature Ayam Penyet, their Grilled Boneless Milk Fish looks really good too! I really want to try that on my next visit. 
You can find the addresses and telephone numbers of all Ayam Penyet President outlets on their website.