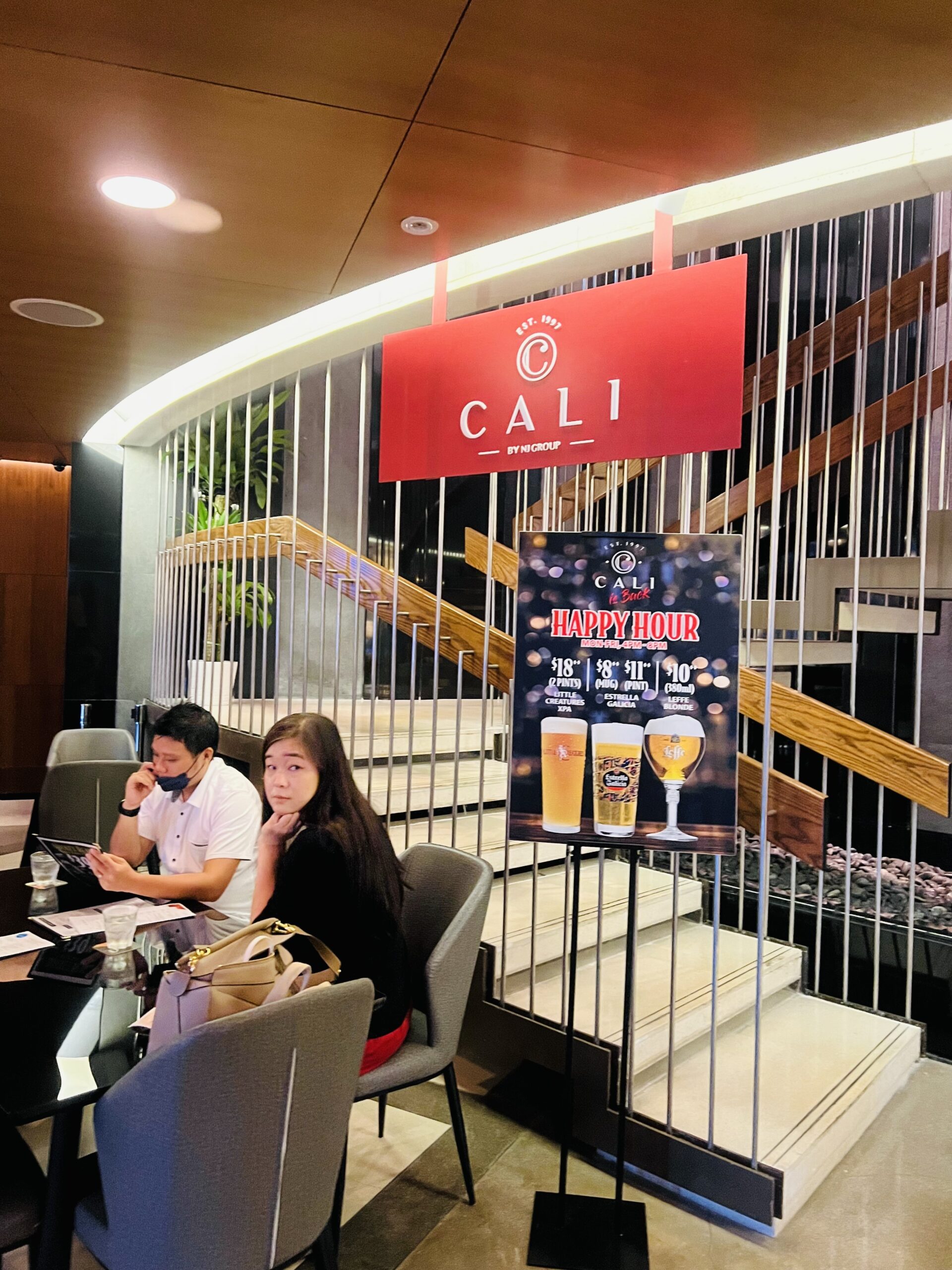 I had the pleasure of being invited to attend a food tasting at Cali at Ascott Raffles Place in celebration of their 10 year anniversary.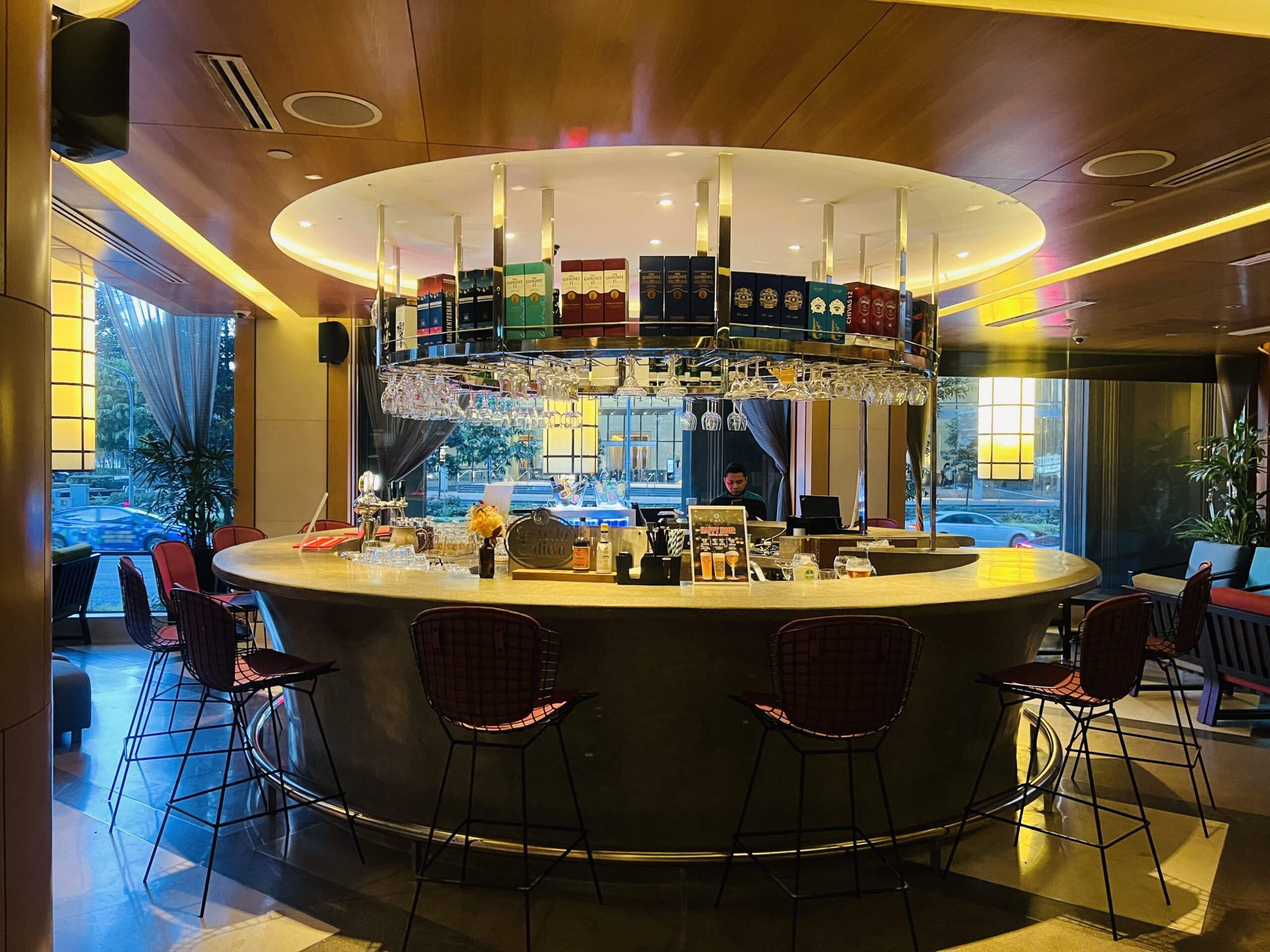 Cali at Ascott Raffles Place has two levels. There is a well-stocked bar on the ground floor where you can get drinks and the upper level is the restaurant where you can seat down to enjoy your meal.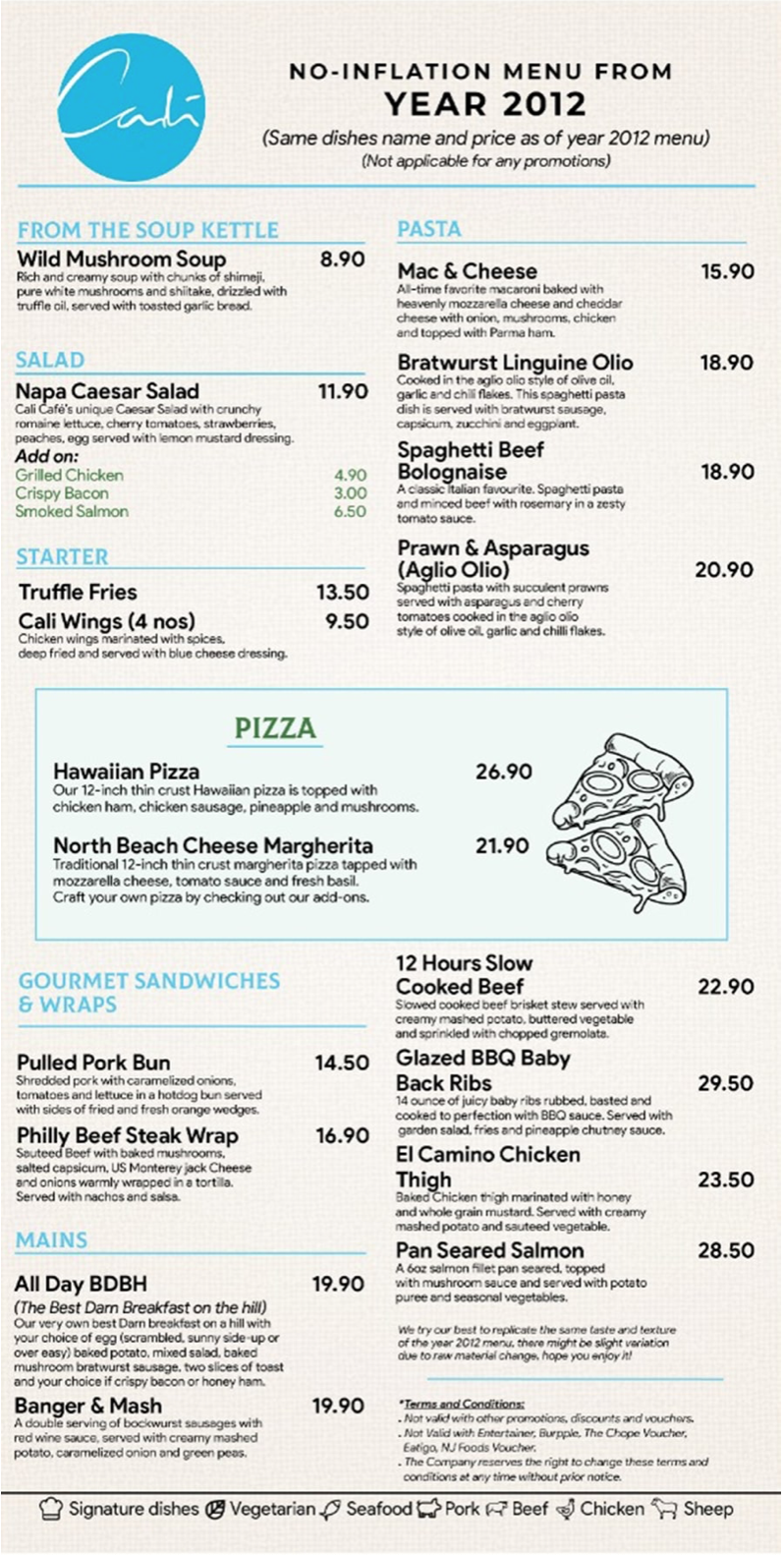 Cali has been wowing Singaporeans with their delicious Southwestern fare for the past 10 years and they have especially curated a No-Inflation Menu which features dishes from their very first menu with no increase in prices.
Cali – The Food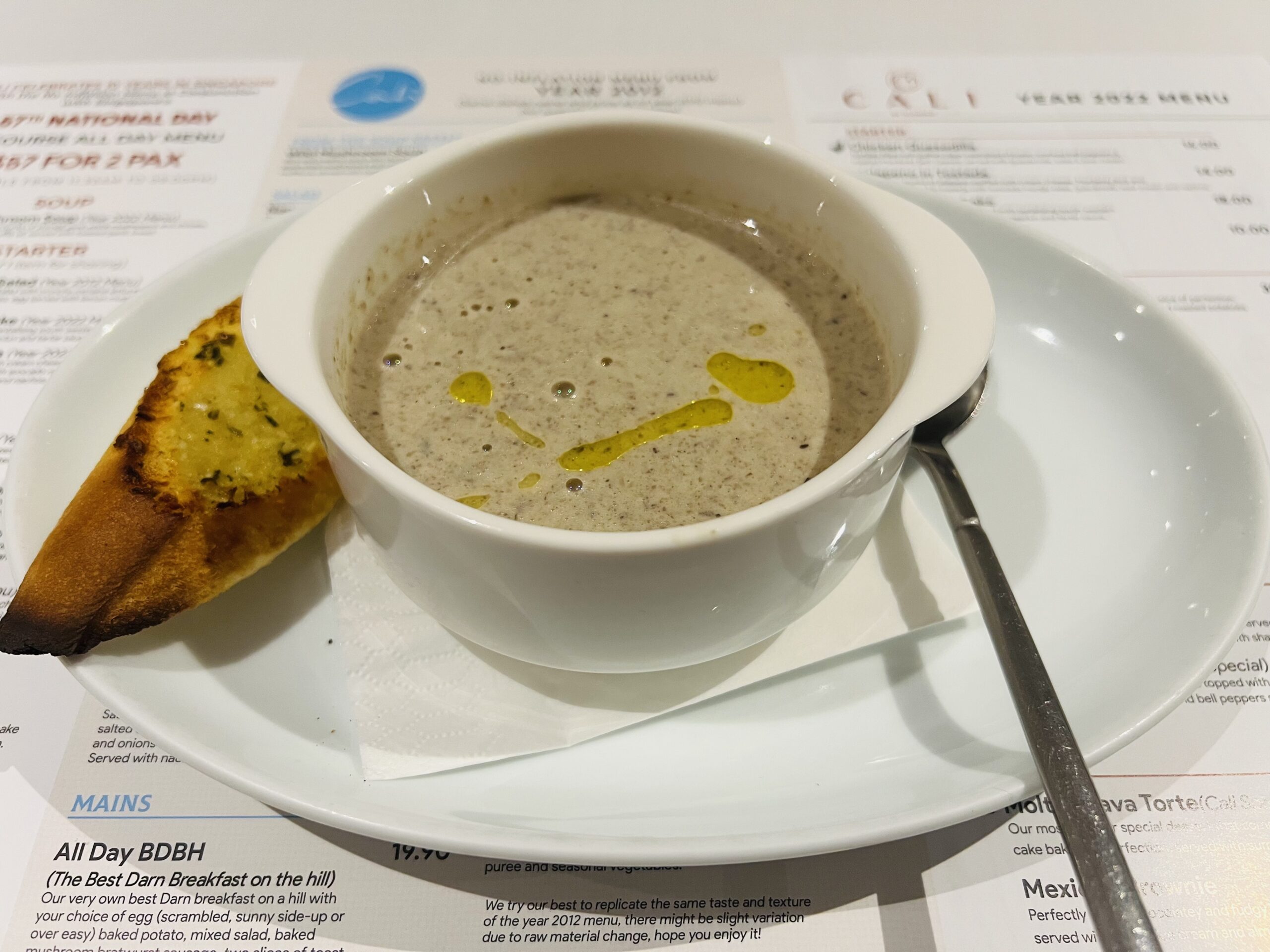 There was only one soup available, Wild Mushroom Soup [S$8.90] which was made by blending shimeiji, white and shiitake mushrooms. It's really a drizzle of truffle oil, I couldn't taste the truffle after the first mouthful. The accompanying garlic bread is delightfully soft and buttery which went remarkably well with the soup.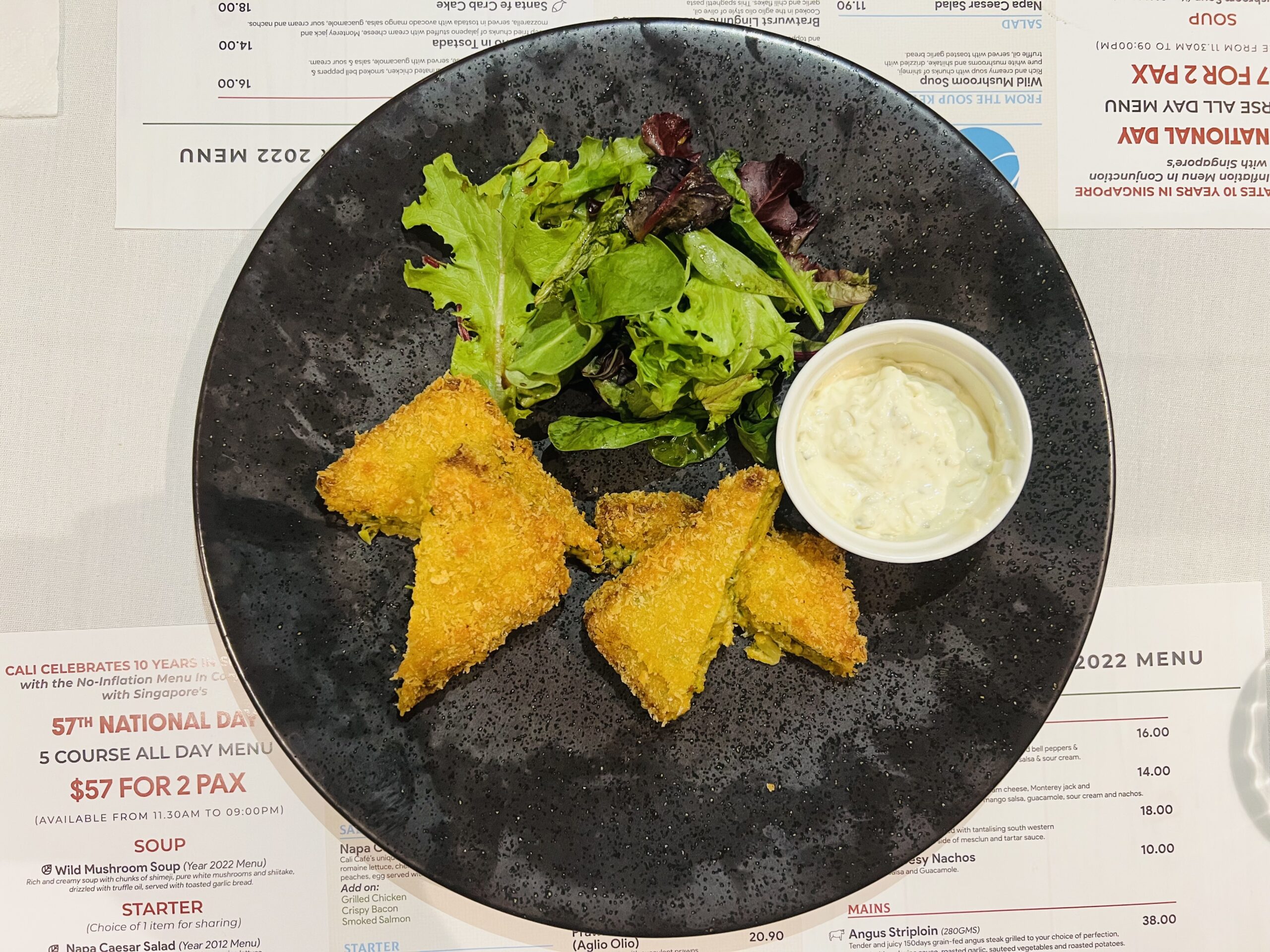 For starters, we ordered Santa fe Crab Cake [S$18] from the ala carte menu. I expected Southweatern spices to be robust in flavor but the crab cakes tasted pretty mellow. I can't really taste the sweetness of the crab meat, but the tartar sauce pairs wonderfully with the crispy crab cakes.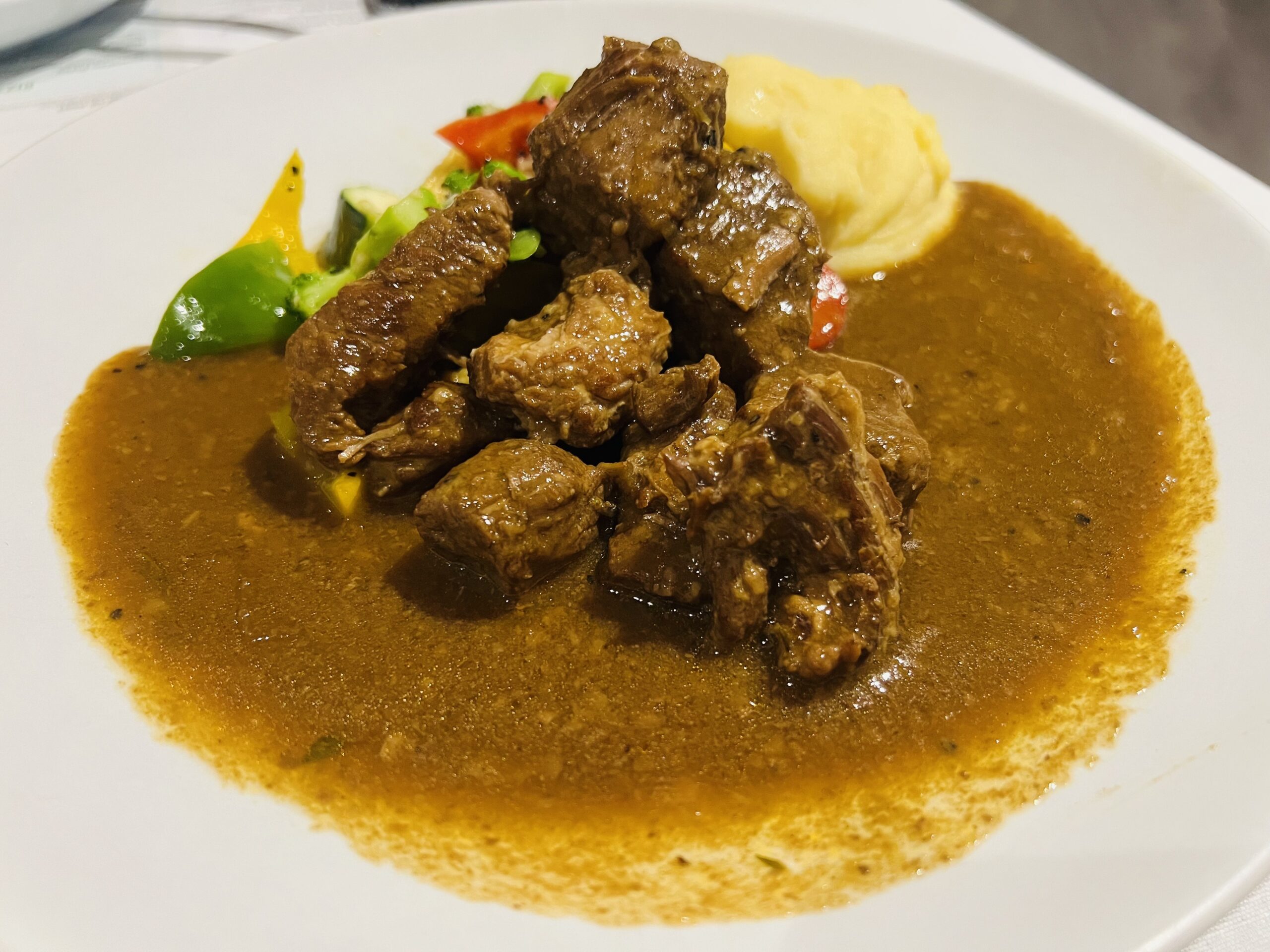 The beef in 12 Hours Slow Cooked Beef [S$22.90] are reasonably tender with thick beef stew to add flavor. The mashed potato is buttery and salad is refreshing.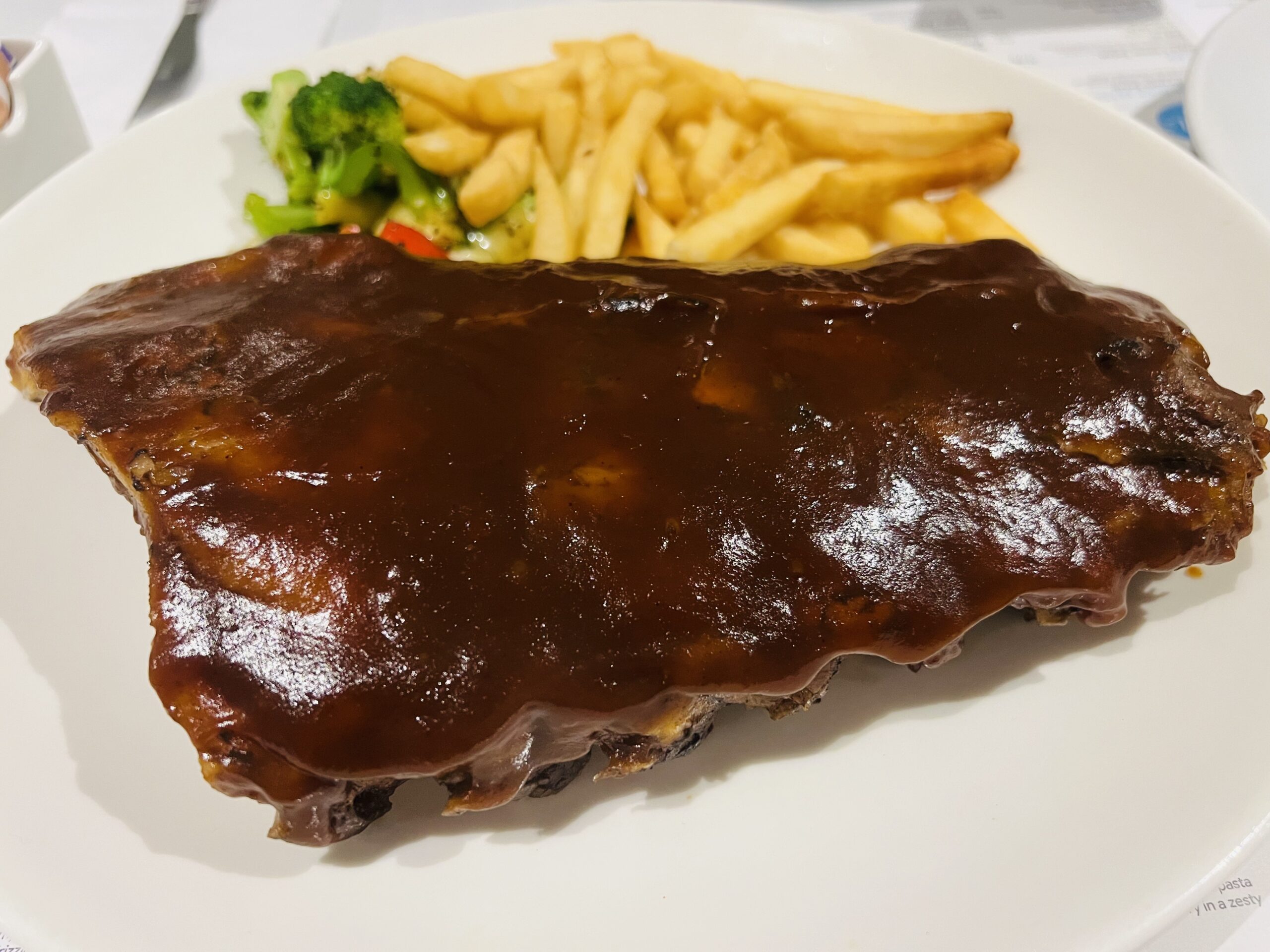 The massive 14-ounce Glazed BBQ Baby Back Ribs [S$29.50] is a sight to behold. The pork ribs are rubbed with a special blend of spice mix, slow cooked till tender and basted generously with the signature BBQ sauce which is slightly too sweet for my taste. The meat goes really well with the pineapple chutney sauce provided.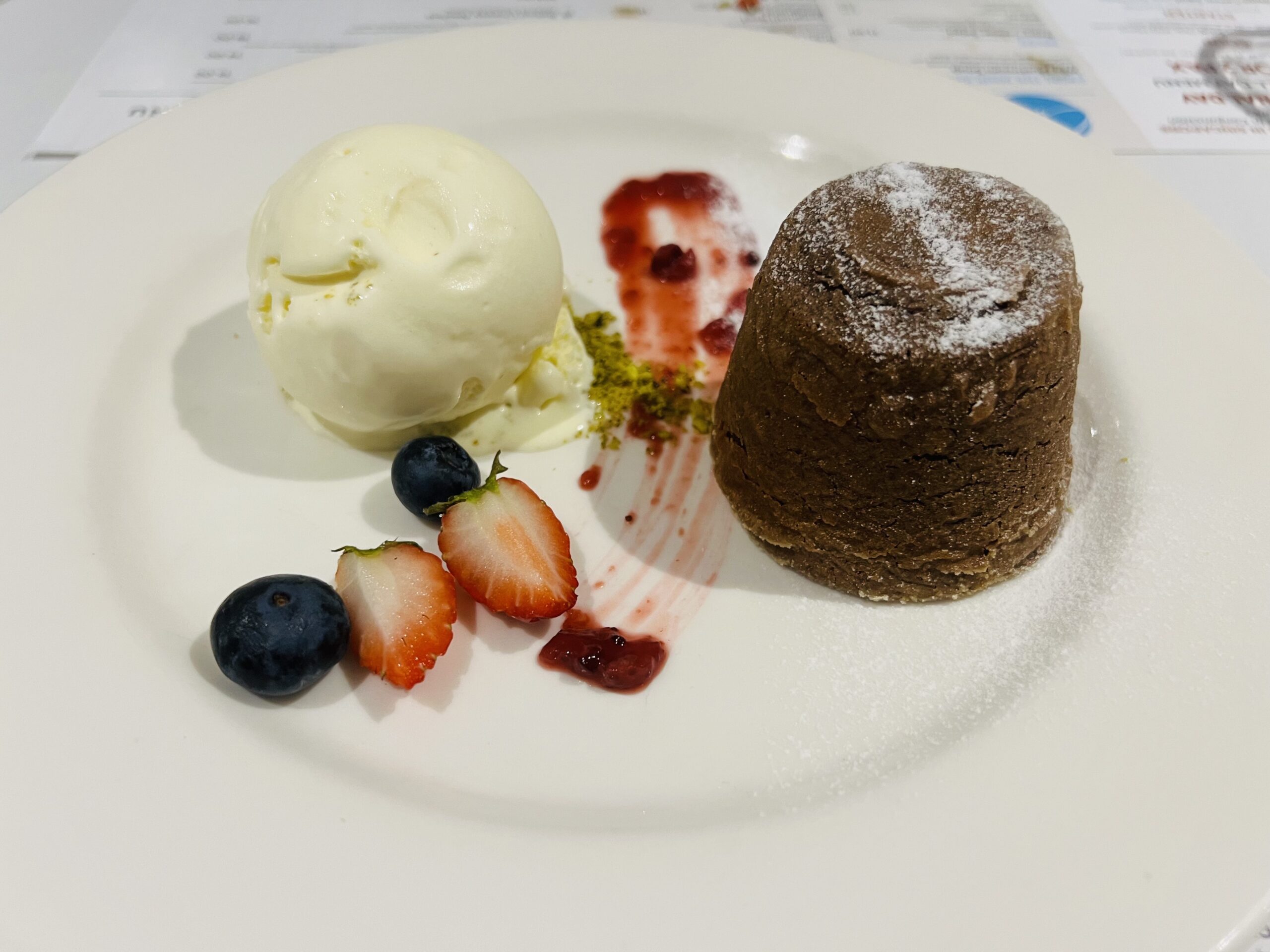 Molten Lava Torte [S$12] is one of Cali's signature desserts and a favorite among patrons. I wished it could have been served piping hot so that lava actually flows but the rich chocolate cake goes well with the velvety-smooth vanilla ice-cream and fresh berries.

Cali celebrates Singapore's 57th birthday with a 5-course set meal for 2 person at $57++ featuring dishes from 2021 and 2022 menu.

You can find the addresses, telephone numbers and opening hours of all Cali outlets in Singapore here.
Website: https://www.cali.sg