Suntec City is home to a myriad of restaurants in every imaginable cuisine such as Din Tai Fung for the best xiao long bao, Wonderful Bap Sang + Lee Mart Kitchen for authentic Korea food, Nya Nya for Peranakan cuisine and Shabu Sai for value-for-money Japanese hotpot buffet, but these restaurants only open around 11am and close around 10pm. 
What happens if you want to get something to outside of these hours? That's where Chef In Box comes in.
If you have recently been to level 3 of Suntec Singapore International Convention and Exhibition Centre, you will see a cluster of vending machines called Chef In Box.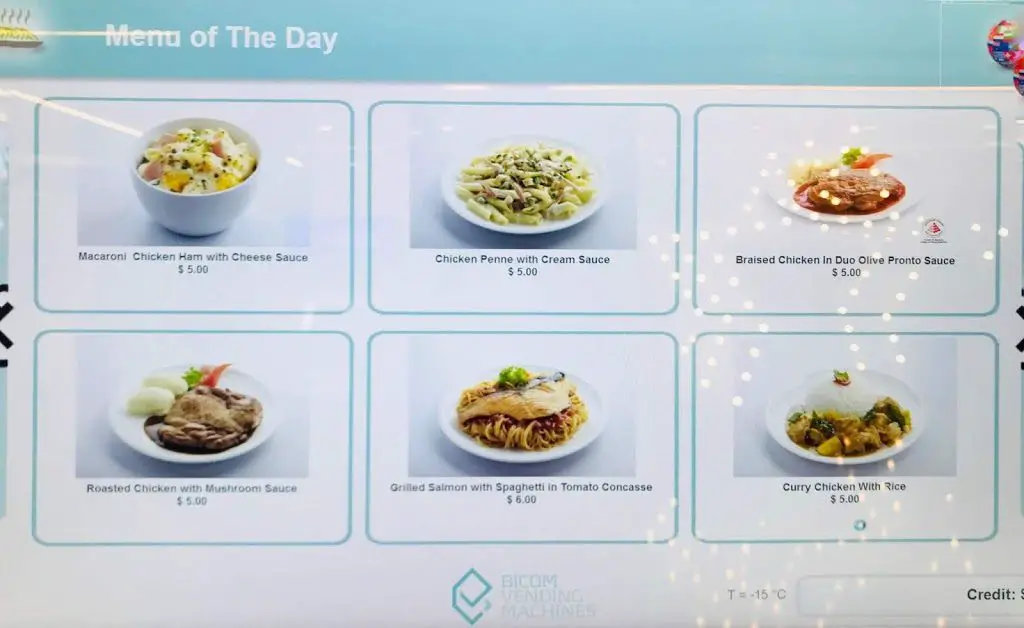 Chef In Box is a concept by JR Group that was established in 2001 with the vision of creating quality meals in a box for the convenience of all individuals. 
Chef In Box serves cooked food, you can choose to have your food reheated before being dispensed to you. One such example is this Grilled Salmon with Spaghetti in Tomato Concasse. Granted, it is definitely not the best-tasting pasta I have had, but at least it is warm and edible. 
There is also a machine that sells freshly-squeezed Orange Juice for $3 a cup. 
Chef In Box may not have the best-tasting foods, but it is a life-saver for those who need to arrive at ungodly hours to set up stalls in the exhibition halls, and for those who work late into the night.