"Shokudo" means "casual restaurant or cafeteria" in Japanese and this word reminds me of the delicious Ginkakuji Tofu Pot I had at Harakiku Shokudo in Kyoto. So when I saw that a new restaurant has opened up in Westgate called Gochi-So Shokudo, I definitely had to check it out. 
Gochi-So Shokudo specializes in iberico pork, which comes from the Black Iberian Pig. This special breed of pigs have higher fat content than other pigs, which makes the pork more tender. 
Gochi-So Shokudo serves iberico pork in 5 different styles – don, katsu, curry, ribs and steak. 
There is a poster outside the restaurant  that tells you the top 5 must-try dishes at Gochi-So Shokudo. It takes the hassle of deciding what to eat.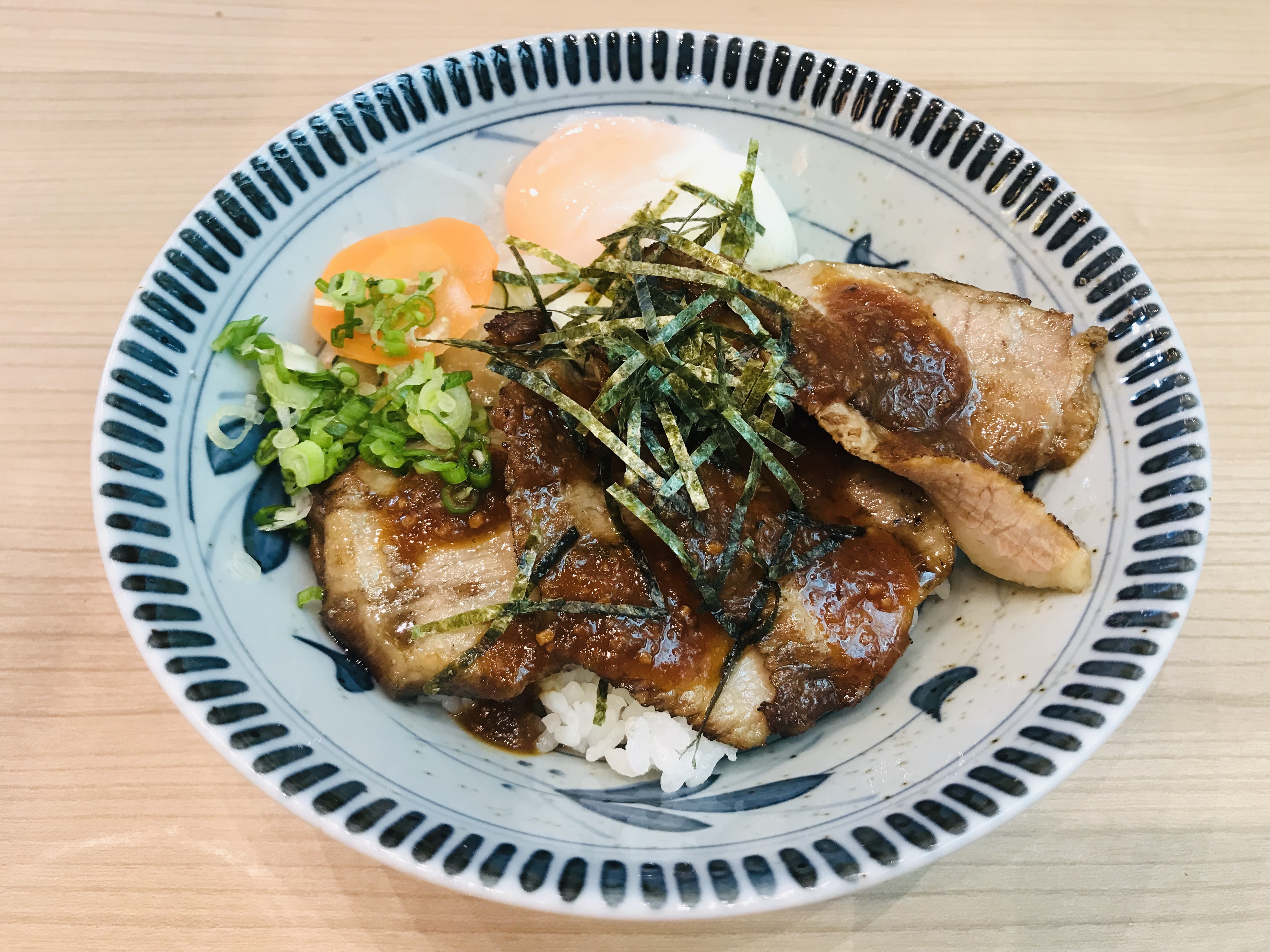 Charcoal Grill Pork Jowl Don [$13.80] is served on a bed of fragrant Japanese rice. The smoked and cured pig cheeks are accompanied by a poached egg and pickled vegetables. The extra fats in the pork gives the meat a rich taste which goes really well when mixed with the rest of the ingredients. 
If you like fried food, Bellota Loin Katsu [$17.80, $24.80 for Double] should be right up your alley. The bellota loin is lightly-breaded and deep fried to give you that nice crispy crunch. Served with fragrant Japanese rice, miso soup, salad and sesame. 
If you love Japanese curry, you can get your fix at Gochi-So Shokudo. The recommended and best-selling is the Bellota Loin Katsu Curry [$15.80] but if you are not a fan of deep-fried food, you can also order Pork Belly Curry [$12.80]. This being the premium iberico pork, you can expect the meat to be juicy and tender. 
I am sorry to say this, but the Iberico Ribs [$16.30] has got to be the worst ribs I have ever had. When I think about ribs, what I was envisioning are the drop-off-the-bone tender meat like the one I had at Morganfield's (Suntec City). Instead, I got ribs that are stuck to the bone, I literally had to tear at them with my teeth. 
Iberico Collar Steak [$16.80] comes in big portions, but something can be one to make it look more aesthetically-pleasing. Imagine two thick pieces of pork steak piled on top of a bed of fries and salad, it's not exactly very appetising. The steak itself is well-cooked, the juiciness of the berico pork is sealed in the steak. 
If you are a pork-lover or you want to try out the famous iberico pork, Gochi-So Shokudo is right up your alley. You can even buy pre-packed Iberico Pork Collar Slice [$12.90] and Iberico Pork Belly Slice [$12.50] to cook at home. The pre-packed meat are packed using advanced vacuum sealing method to prevent the growth of mold, fungus and bacteria. The pork appears darker in colour due to the removal of oxygen. The pork will return to its natural pink colour after you open the packaging. 
Gochi-So Shokudo (Westgate)
Address: 3 Gateway Drive, Westgate #01-20, Singapore 6085323
Telephone: 69096120 / 6909 6121
Opening Hours: Monday – Friday 11am – 9pm (last order 8.45pm), Saturday – Sunday and Public Holidays 11am – 10pm (last order 9.30pm) 
Email: gochiso.order@gmail.com
Gochi-So Shokudo (One Raffles Place)
Address: 1 Raffles Place, One Raffles Place #B1-30, Singapore 048616
Opening Hours: Monday – Friday 11am – 9pm (last order 8.45pm), Saturday – Sunday and Public Holidays 11am – 10pm (last order 9.30pm) 
Email: gochiso.order@gmail.com