Greyhound Cafe is located behind the concierge counter on level 1 of Paragon Shopping Centre.

The black panels around the parameter of the cafe and the black brass partition in the middle gives it a sophisticated look. I thought Greyhound Cafe probably originated from London or Paris, but it is actually from Bangkok.

If you take a closer look at the menu, it is not difficult to see that most of the dishes have varying degrees of Thai influence. 
If you are feeling hungry and want an appetizer that is filling, try Sandwich in a Bowl [S$12]. I was genuinely surprised at the huge bowl that was served to me. It was bigger than my face! 
Everything that you will expect to find in a sandwich – toasted bread, crisp lettuce, champignon mushroom, tuna and caesar dressing – are all cut up and served in a bowl.
The salad is already mixed with caesar dressing so you can just dig in. The toasted bread bites are slightly crunchy, bringing new texture to the classic caesar salad.
If you are not fond of salads, try Greyhound Famous Fried Chicken Wings [S$12]. The wings are a little more salty than usual as they have been marinated in fish sauce. Only mid-wings are used which makes it easier to eat. One plate has around 12 pieces which equates to S$1 per piece. That's pretty expensive for chicken wings, but I'm sure you won't mind the cost once you try them. 
I was really craving for a plate of creamy delicious pasta so I ordered Spaghetti Carbonara in Light Cream Sauce [S$21]. The title did say "light cream sauce" but I find the sauce simply too watery. The bits of bacon and mushroom adds flavor to the pasta. 
I thought Tenderloin Steak with Green Curry Sauce and Rice [S$35] will be the perfect fusion of Western (tenderloin steak) and Thai (green curry sauce) but I was sorely disappointed. The steak was perfectly cooked to medium-rare as I have requested but the green curry sauce is again too watery. The green curry sauce did nothing to enhance the steak.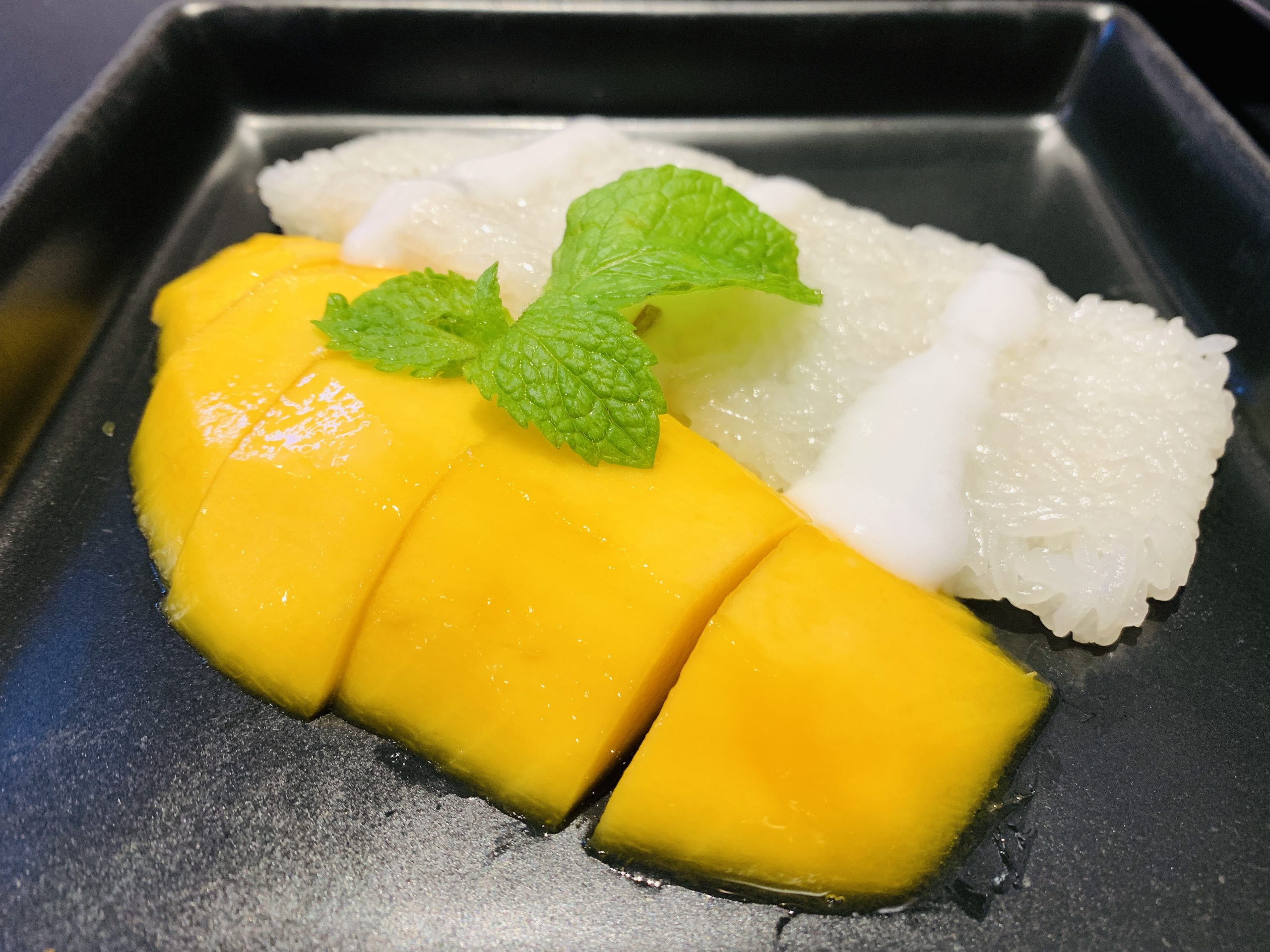 Since Greyhound Cafe originated from Bangkok, I decide to pay tribute to its hometown by ordering one of the most famous dessert in Bangkok, Mango with Sticky Rice [S$9]. The sticky rice is served with freshly-squeezed coconut cream and sweet Thai mango. I can have this forever and never get sick of it.

For something unconventional, try Happy Toast [S$6]. The piece of thick toast is heavily buttered and cut into squares for easy eating. The buttered toast is fried till crispy, served with 5 sauces – Thai Tea Custard, Coffee Caramel, Sweetened Condensed Milk, Marmalade and Sea Salt Caramel. It's interesting trying out the different sauces, my favorite are Sea Salt Caramel and Thai Tea Custard. 
Greyhound Cafe is the prefect place for dating. The grand-looking decor will surely impress your date and the slightly pricey prices will show your sincerity. Food takes a while to come, giving you more time to talk. 
Greyhound Cafe 
Address: 290 Orchard Road, Paragon Shopping Centre #01-25/25A, Singapore 238859
Telephone: 62354078
Opening Hours: Daily 8.30am – 10pm
Website: http://www.greyhoundcafe.com.sg