When I went to visit my ex-colleagues in Suntec City, they told me that a new dessert shop has opened in East Wing. Let's check out this new dessert shop called Kazo.

Kazo is on level 1 of East Wing of Suntec City Mall (beneath Golden Village cinema). It is located right next to the escalator, you can't miss it. 
Kazo (卡兹屋) is a confectionary store that originated from Taiwan, where it is known as Nichifu (日芙洋菓子). Kazo has 3 outlets in Singapore – Chinatown Point, Suntec City Mall and JCube.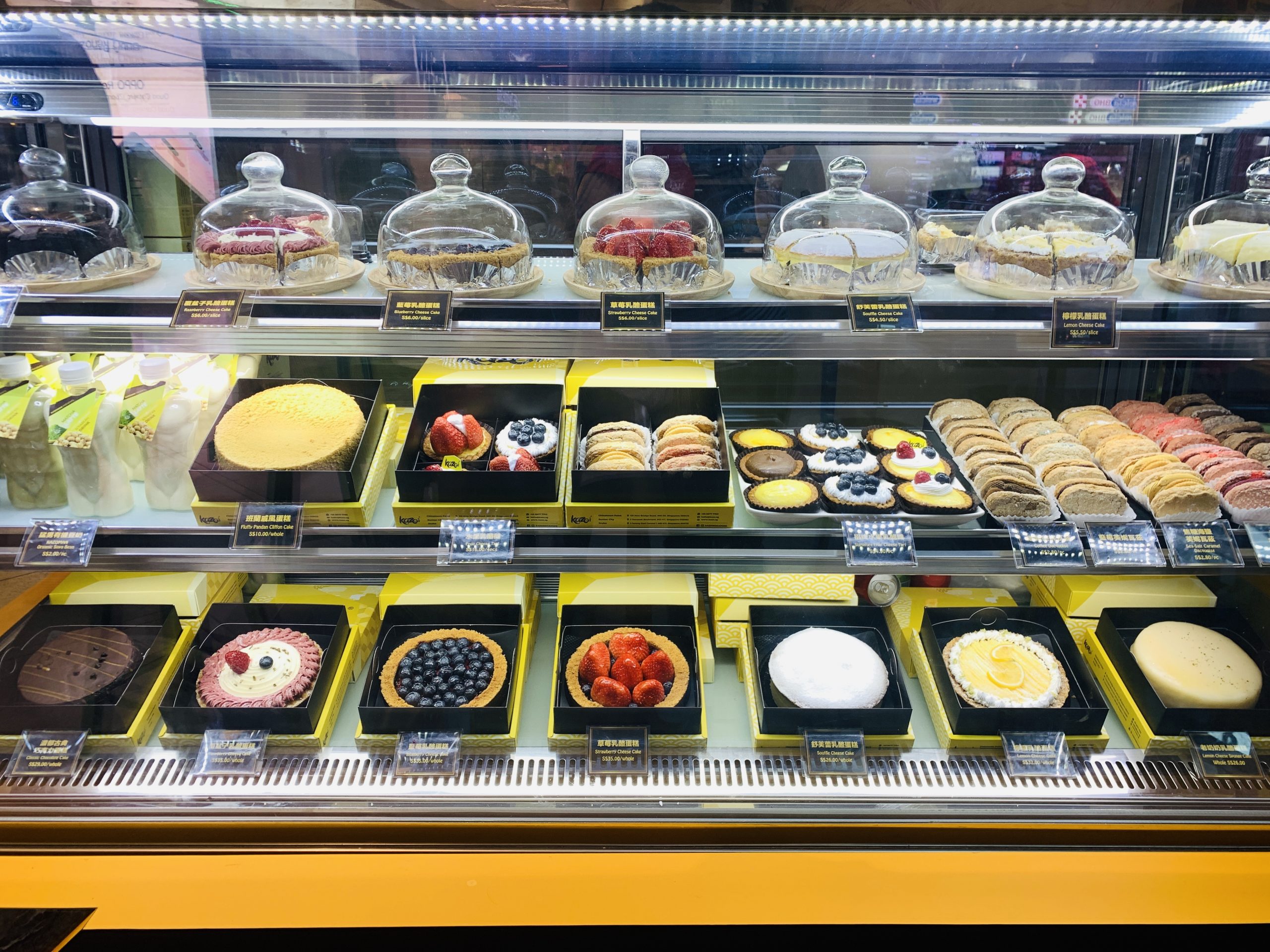 Kazo specializes in desserts such as choux puffs, tarts and cakes. The ingredients are specially flown in from Taiwan regularly to make sure that the taste and standards remains on par with their Taiwan counterparts. 
If this is your first time to Kazo and you have no idea what to order, just get the first 4 items on the menu – Kazo Polo, Crispy Cream Puff, Durian Cream Puff and Kazu Kazu. The helpful staff told me that most people order these 4 items, so I did the same. 
Kazo Polo [S$2.50] is the signature pastry of this shop. The choux pastry uses only butter, water, flour and eggs which gives it the lightness that  traditional pastries does not have. There are 4 fillings to choose from – Golden Lava, Hokkaido, Chocolate and Chicken Floss. The one I have here is the Hokkaido flavor and it is light and creamy. A bite of this choux puff will make you feel like floating on a puff of clouds. 
Crispy Cream Puff [S$1.80] is the smaller and crispier version of the Kazo Polo. This is available in Hokkaido, Chocolate and Matcha flavors. 
Durian Cream Puff [S$2.80] is the most popular item on the menu. The pastry is the same small crispy pastry used in Crispy Cream Puff. The filling inside is made with mao shan wang durian and you can taste the creamy, sweet and bitter taste in every bite.

Kazu Kazu [$3.50] are Crispy Cream Puff in stick form and it is available in Hokkaido, Chocolate and Matcha favors. 
I keep thinking about Kazo's Kazo Polo and Durian Cream Puff. The confectioneries at Kazo are a little more expensive than others but these puffs are really starting to grow on me. 
You can find the addresses and opening hours of all 3 Singapore outlets here.