Lucky Plaza is known as "Little Philippines" in Singapore. You can buy Filipino snacks or send money to the Philippines, but there are surprisingly not many Philippines restaurants.

I asked my Filipino colleagues for restaurant recommendation and all of them recommended Inasal.

Located on the forth floor of Lucky Plaza, I have always thought Inasal is just a Filipino snack counter. It turned out there is actually a restaurant too, the entrance is to the right of the snack counter.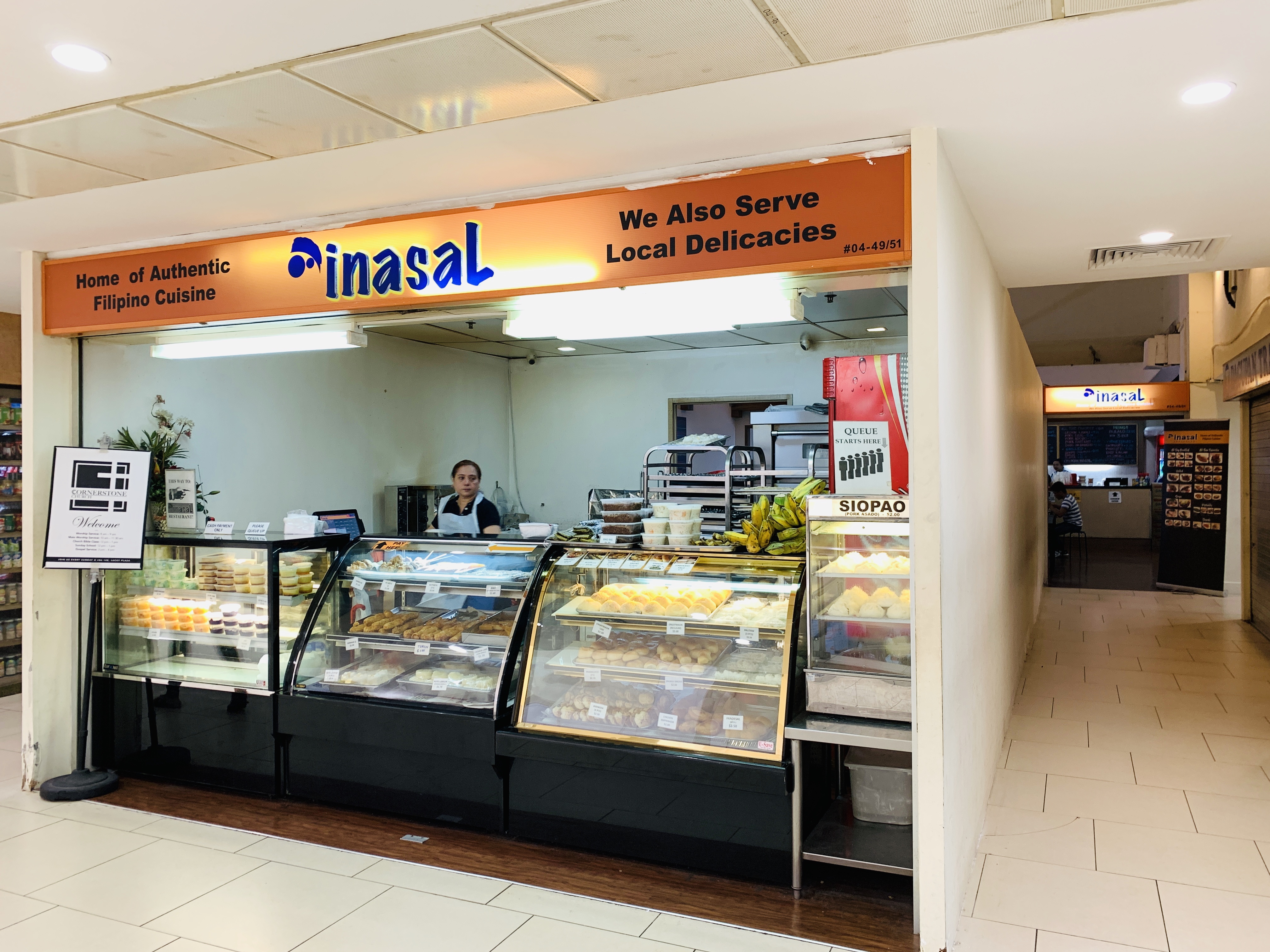 Inasal has many popular Filipino dishes that cannot be found elsewhere in Singapore. Since this restaurant is recommended by my Filipino colleagues, I believe the food should be as authentic as it can get in Singapore.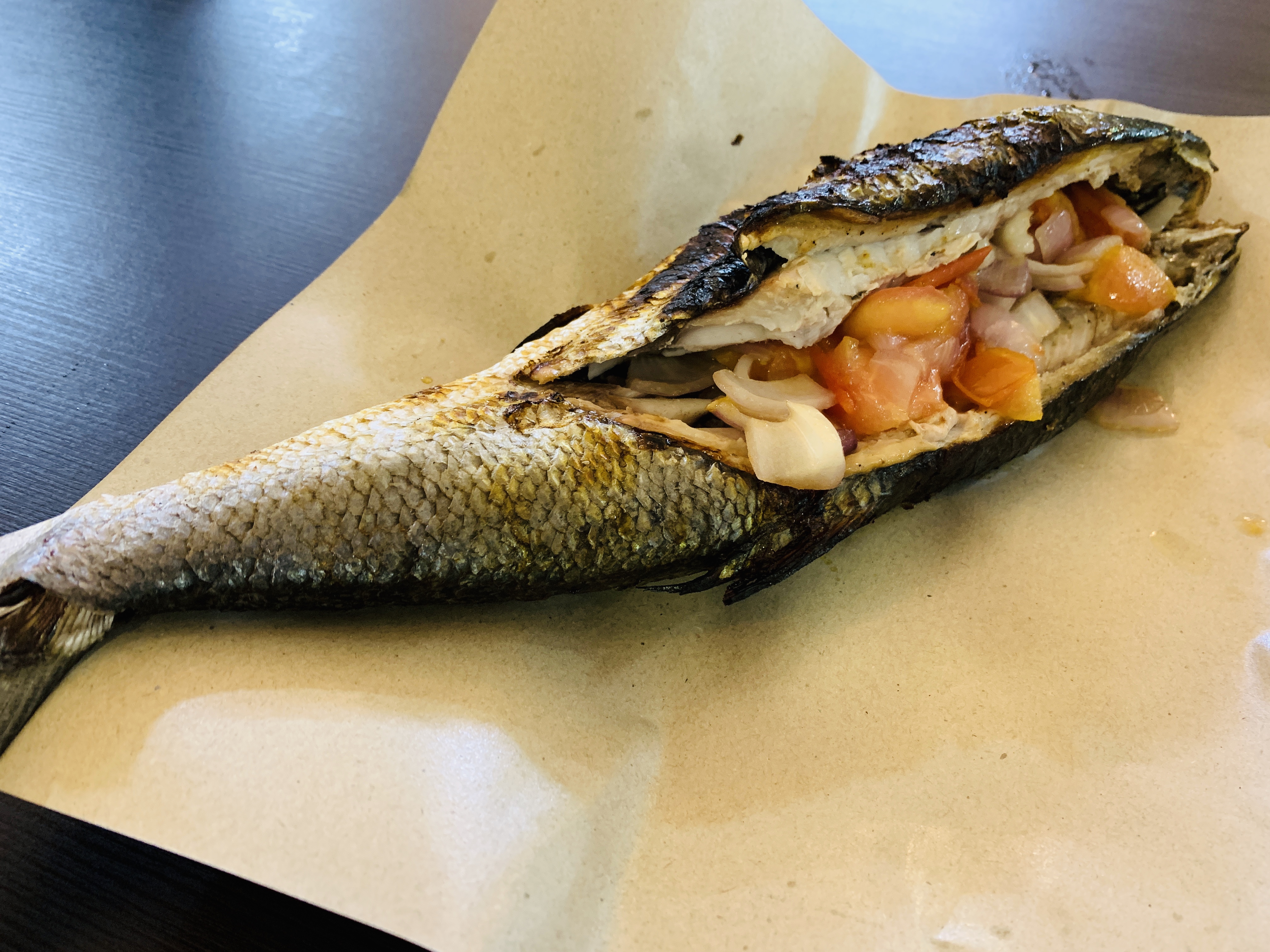 If you like eating fish, you have a choice of Tilapia [S$11] or Bangus [S$13]. The fish I have here is Bangus, stuffed with diced tomatoes, onions and garlic. Bangus is a little bland and there are too many fibrous bones which makes it a chore to eat. 
Filipinos definitely love their pork, there are three ways of cooking pork belly alone. Liempo [S$9] is grilled pork belly, Lechon Kawali [S$9] is deep-fried pork belly and Pork Adobo [S$9] is braised pork belly. Lechon Kawali is super crunchy and the deep frying has made the fats very soft, they melt like jelly in your mouth. Pork Adobo is a simple recipe of pork belly cooked with soy sauce, vinegar and garlic, yet its pungent flavour makes it go really well with plain rice. 
Pork Kare-Kare [$8.50] is a stew of pork and vegetables in peanut sauce and it is a Filipino specialty dish from Pampanga. It is a little too bland for my taste but the accompanying dish of fermented bean paste give more taste to the dish. 
Pork Sisig [S$11] is my favourite of all the pork dishes here. I had Pork Sisig at Gerry's Grill too but it wasn't as memorable as Inasal's. This Pinoy delicacy that originated from Pampanga is a mixture of chopped pig's head and onions served on a sizzling plate, often topped with an egg. Pork Sisig can be eaten as a main course or as a side dish with beer. 
Inasal means grilled or barbecued in Tagalog. Chicken Inasal [S$8] is grilled marinated chicken. The chicken is marinated in a mixture of calamansi, pepper, vinegar and annatto. The chicken is then grilled while basted with the marinate. It explains why the chicken is so tender yet so well-marinated. 
If you want something lighter, do try the Pancit Bihon [S$7] which is slightly different from the bee hoon we normally eat in Singapore. Rice noodles are cooked with chicken, pork and a variety of vegetables, making it a much healthier alternative to our Singapore counterpart. 
Before leaving Inasal, be sure to buy back some Filipino snacks from the snack counter. There is a wide variety of snacks available, from Banana Q (fried banana) and Bibingka (Filipino rice cake) to Biko (glutinous rice cake) and Cassava Cake (baked tapioca). Be sure to try them all and let me know which is your favourite. 
Inasal 
Address: 304 Orchard Road, Lucky Plaza #04-49/50/51, Singapore 238863
Telephone: 8722 5433
Opening Hours: Sunday – Thursday 10am – 8.15pm, Friday – Saturday 10.30am – 8.15pm