Singaporeans love a good bowl of Japanese ramen anytime, which explains why Japanese ramen shops have been popping up in Singapore like wild mushrooms.

I have been eyeing this Menya Sanji ramen restaurant next to Keisuke Tonkutsu King ever since it opened in December 2016.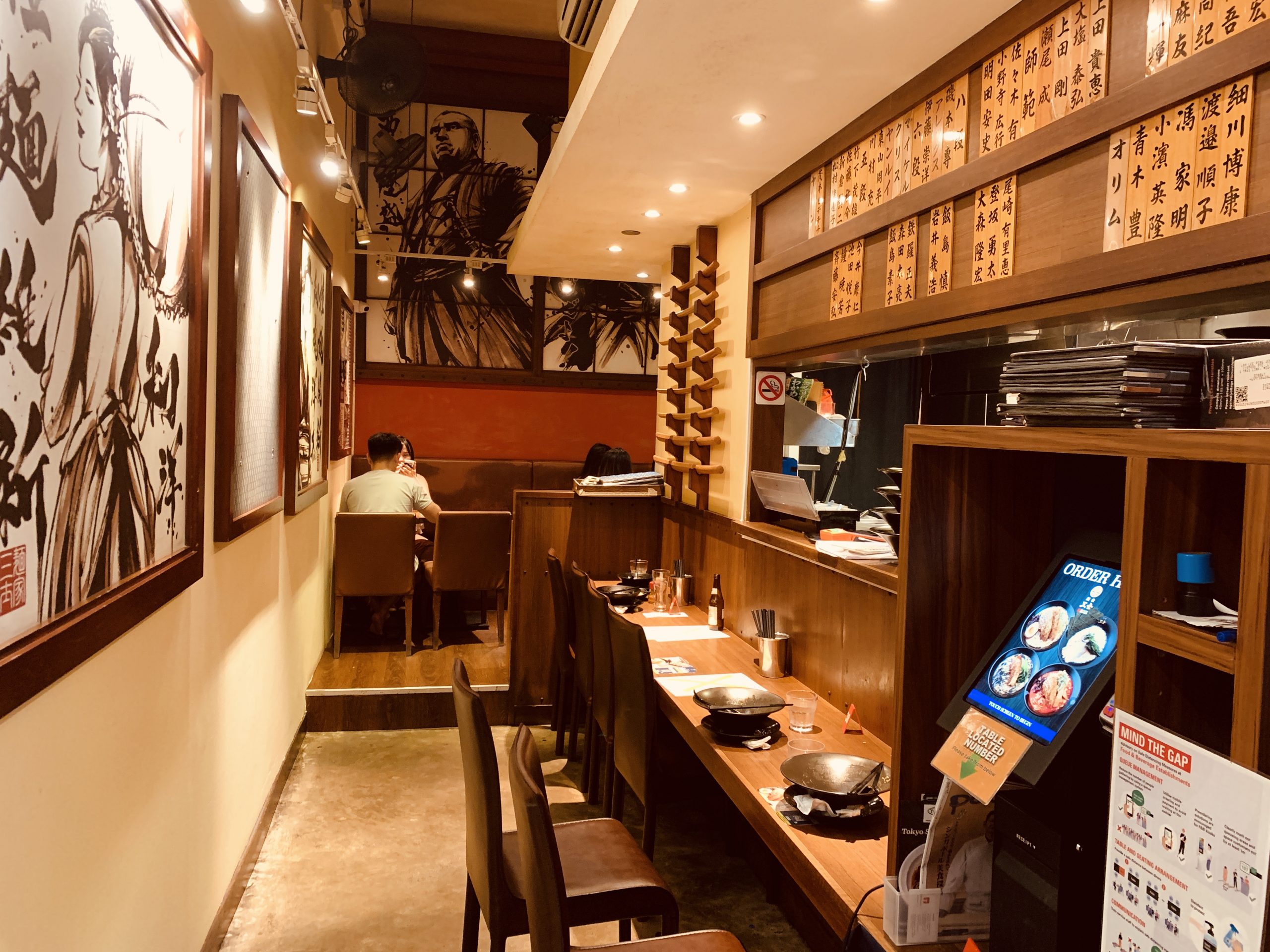 Takamori Saigo, Takayoshi Kido and Tochimishi Okubo were known as "Sanji" which meant "the three great warriors" of the Meiji Restoration for their part in overthrowing the shogunate. 
Takamori Saigo wanted to share Japanese culture with the world through Kagoshima ramen. He established Menya Sanji in 1972 in Kagoshima, Kyushu, Japan. The restaurant has since opened outlets in Taipei, Guam and Singapore. 
Menya Sanji specializes in Kagoshima-style ramen which is similar to tonkotsu ramen. While other restaurant uses pork bones to make tonkotsu broth, Menya Sanji uses pork head which gives the broth a more robust flavor.

This is Menya Sanji's signature Special Sanji Ramen [S$15.50++] .

The creamy and rich broth is made from pork bones and vegetables which are simmered for many hours.
You have a choice of thin or normal wheat noodles, accompanied by spring onions, flavored egg, sliced pork shoulder, bamboo shoots (menma) and black fungus (kikurage).


Kagoshima is also known for its miso ramen and Special Sanji Miso Ramen [S$15.50++] is the prefect example.
The broth is Sanji's homemade blend of tonkotsu and white miso, which gives the broth a lighter texture.
In the bowl, there are roast pork, flavored egg, corn, leek, spinach and bean sprouts. You can choose one topping (butter/grated cheese/original spicy sauce) for free.


Singaporeans looking for taste closer to home should try the new Sapporo Soup Curry Ramen [S$13.50++].  It reminds me of Singapore's iconic laksa, but minus the coconut milk. 
The spicy savory broth is made from pork bone broth with a special blend of curry spices. It looks fiery red but it is in fact only mildly spicy. 
Not only is this ramen delicious, it is healthy to boot too! I counted 8 pieces of vegetables (green pepper, baby corn, lotus root, eggplant, broccoli, carrot, potato, pumpkin) which gives you more than half of your recommended daily intake of vegetables.
Menya Sanji (Tanjong Pagar)
Address: 1 Tras Link, Orchid Hotel #01-14
Telephone: 66048891

Menya Sanji (Raffles Quay) 
Address: 16 Raffles Quay, Hong Leong Building #01-10 
Telephone: 94237170
Menya Sanji (Boat Quay) 
Address: 66 Circular Road #01-01, Singapore 049420
Website: https://sanji.frp.sg/home.html