If you have been following my website regularly, you will realize that I am on a unagi craze right now. 
I had my first taste of unagi at Man Man Japanese Unagi Restaurant a few years ago. I decided to try another unagi restaurant Una Una and now I am onto my third unagi restaurant.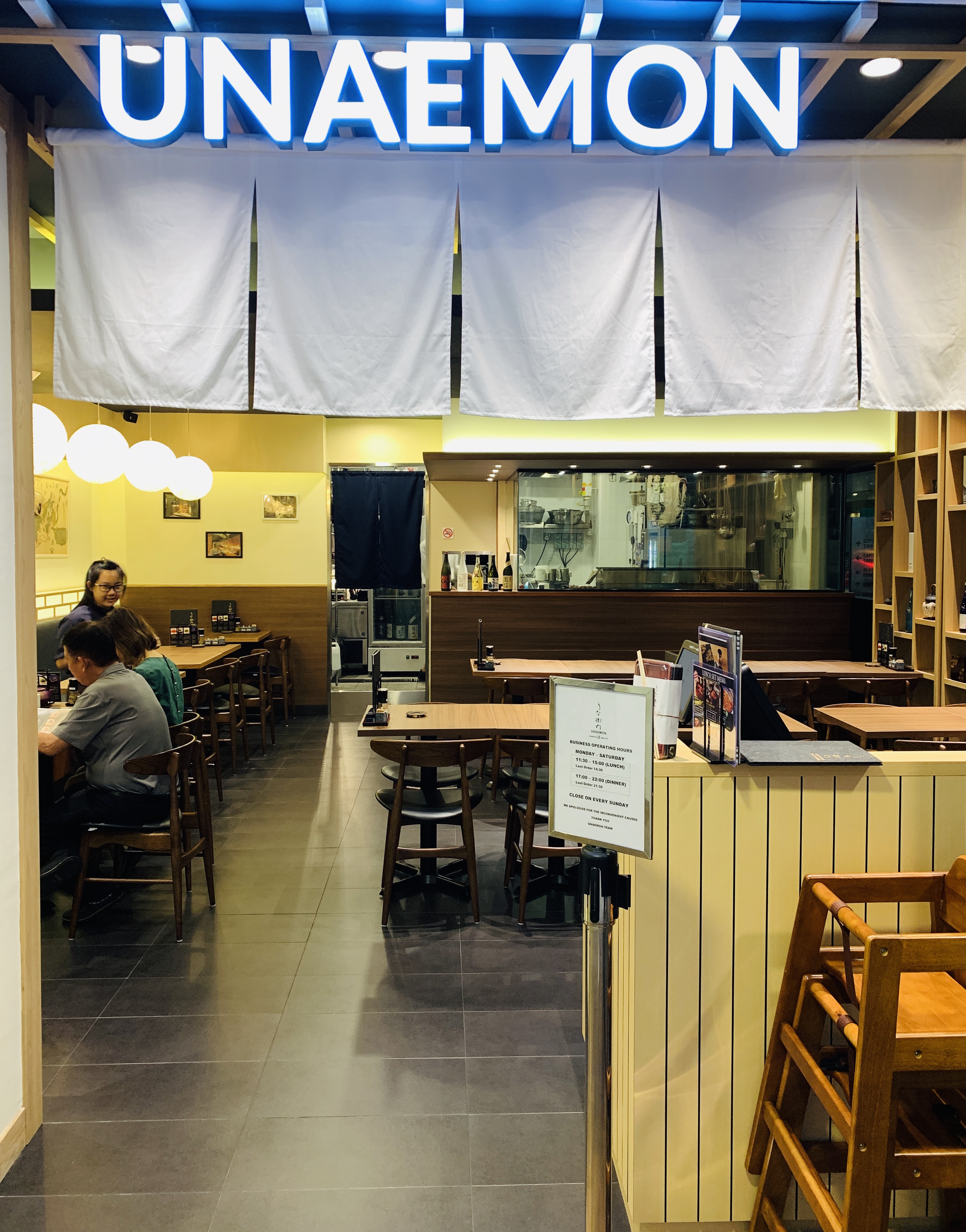 The first Unaemon was established in 1950 in Japan and Singapore is their first overseas expansion. 
This restaurant is especially difficult to locate. I walked around the whole Capital Square 3 times before I finally managed to find the place. Look out for PRONTO, the Japanese-Italian cafe. To the right of it is a car park, Unaemon is located opposite the car park.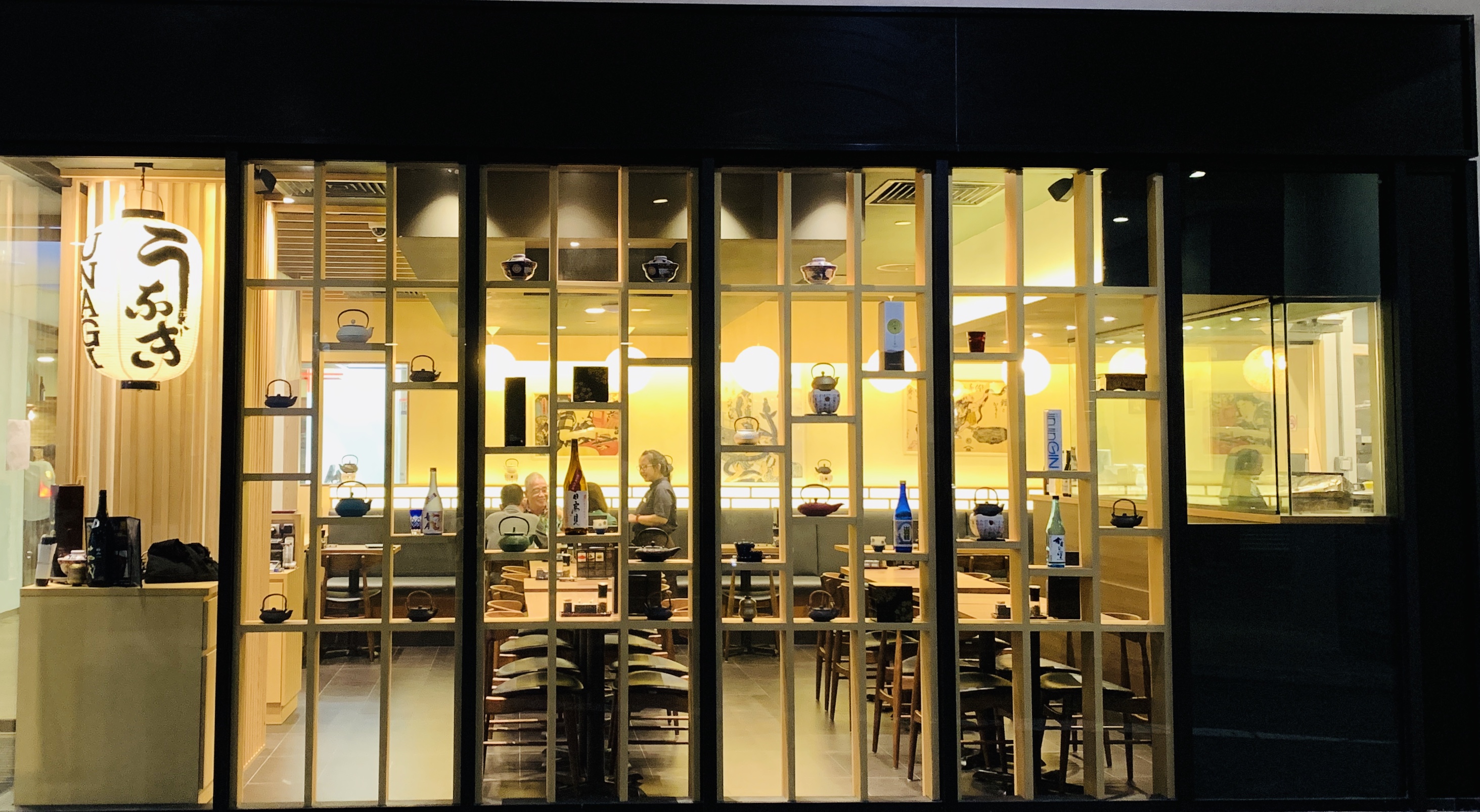 The wooden interior design and wooden shelve lined with sake bottles gives the restaurant a very sophisticated feel.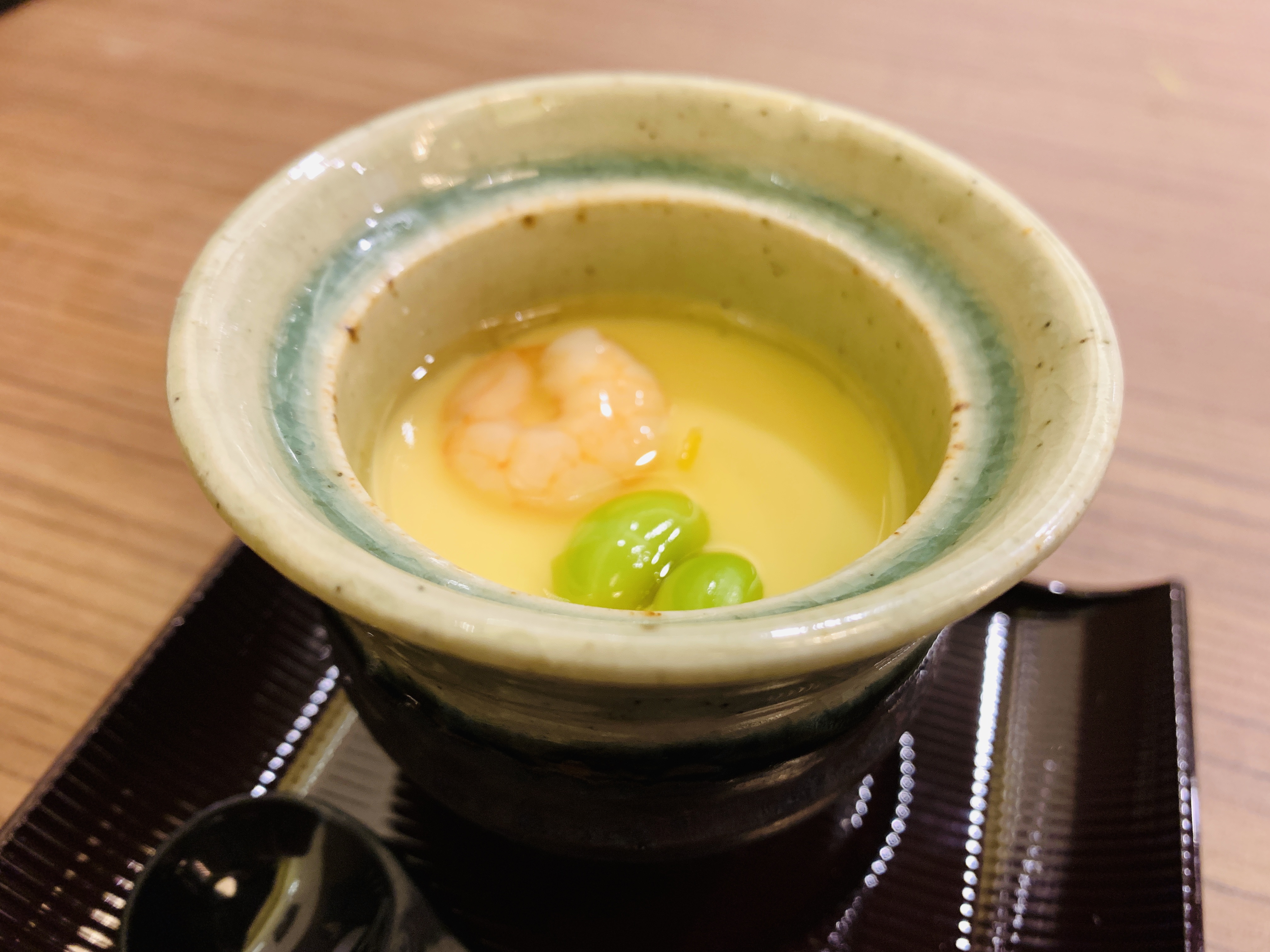 I was given a small chawanmushi, complimentary on the house.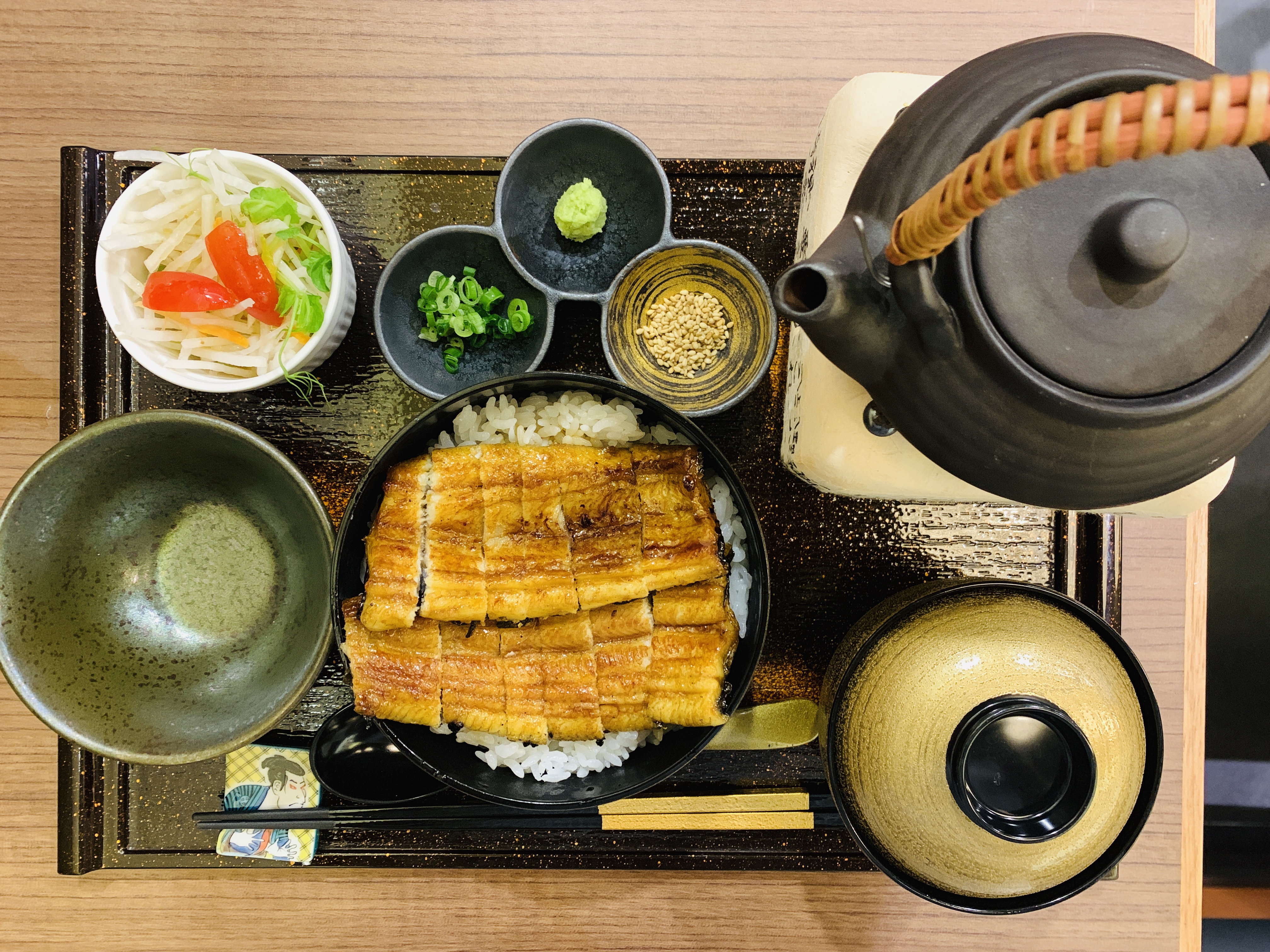 I am here for the Hitumabushi [S$26.50 for Half (Small), S$39.50 for Regular (Full)]. 
The hitsumabushi came with the whole works of condiments, the kettle of daikon soup is kept warm on a small stove. 
Unaemon uses one of Hokkaido's most famous brand of rice known as Nanatsunoshi. The rice is soft and fluffy, the perfect accompaniment to the unagi.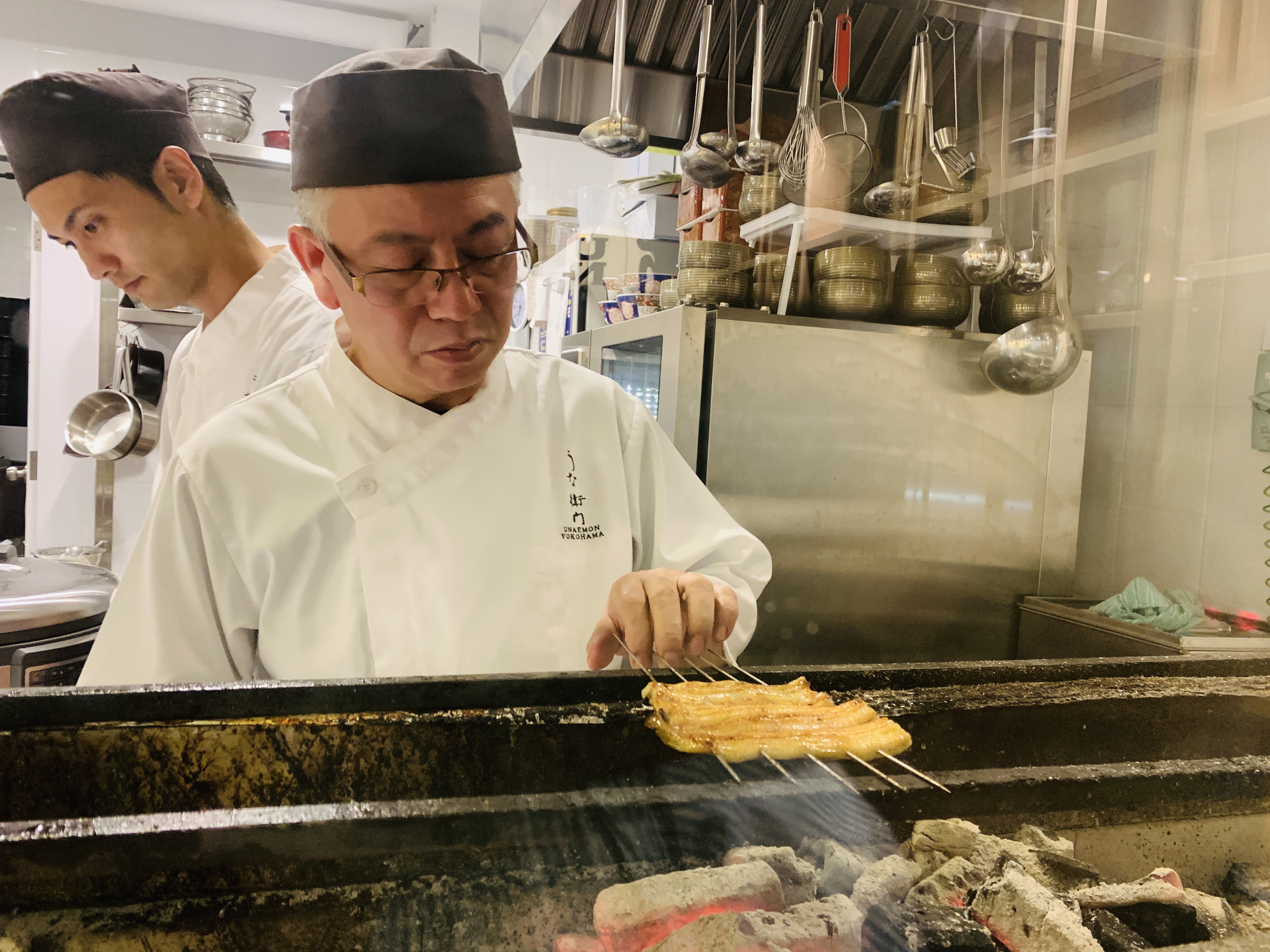 Unaemon air-flies live eels directly from Japan, which are then kept in the shop premise. 
Upon order, the fresh eel is prepared using long-established traditional techniques that has been passed down since the Edo era. The eel are glazed with the shop's secret sweet sauce created 150 years ago when the restaurant was first established in Japan. 
The unagi is lighter in color as compared to Man Man Japanese Unagi Restaurant and Una Una, but crispy outer skin and tender meat inside totally won me over. 
Besides hitsumabushi, you can also enjoy unagi in other forms. There is Unaju [S$25++ for Small (Half), S$38++ for Regular (Full)], Kiwami Unaju (unagi and egg custard) [S$65++ for Large (Double)] and unagi ala carte such as Smoked Eel [S$15++] and Eel Egg Roll [S$15++].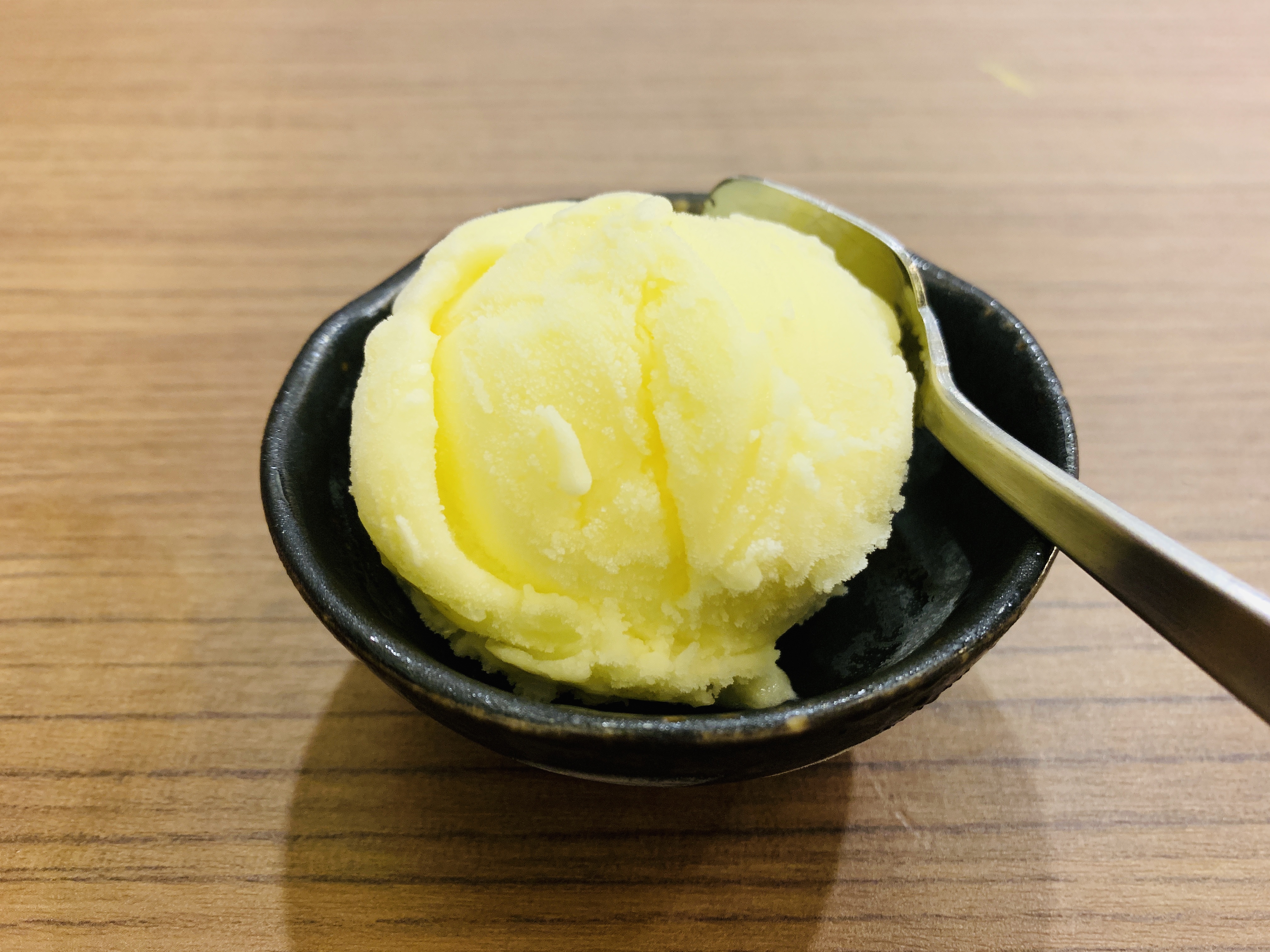 I even got a serving of Yuzu Sorbet for free in exchange for filling up a survey about the restaurant. 
Unaemon 
Address: 23 Church Street #01-08, Singapore 049481
Telephone: 62261297
Opening Hours: Monday – Saturday 11.30am – 3pm, 5pm – 10pm (closed on Sundays)