Eggslut was all over social media a few months ago. I thought the hype has died down by now, but I still see a long queue on weekends. I am curious what's so great about Eggslut so I decided to try it out for myself.
Eggslut – Interior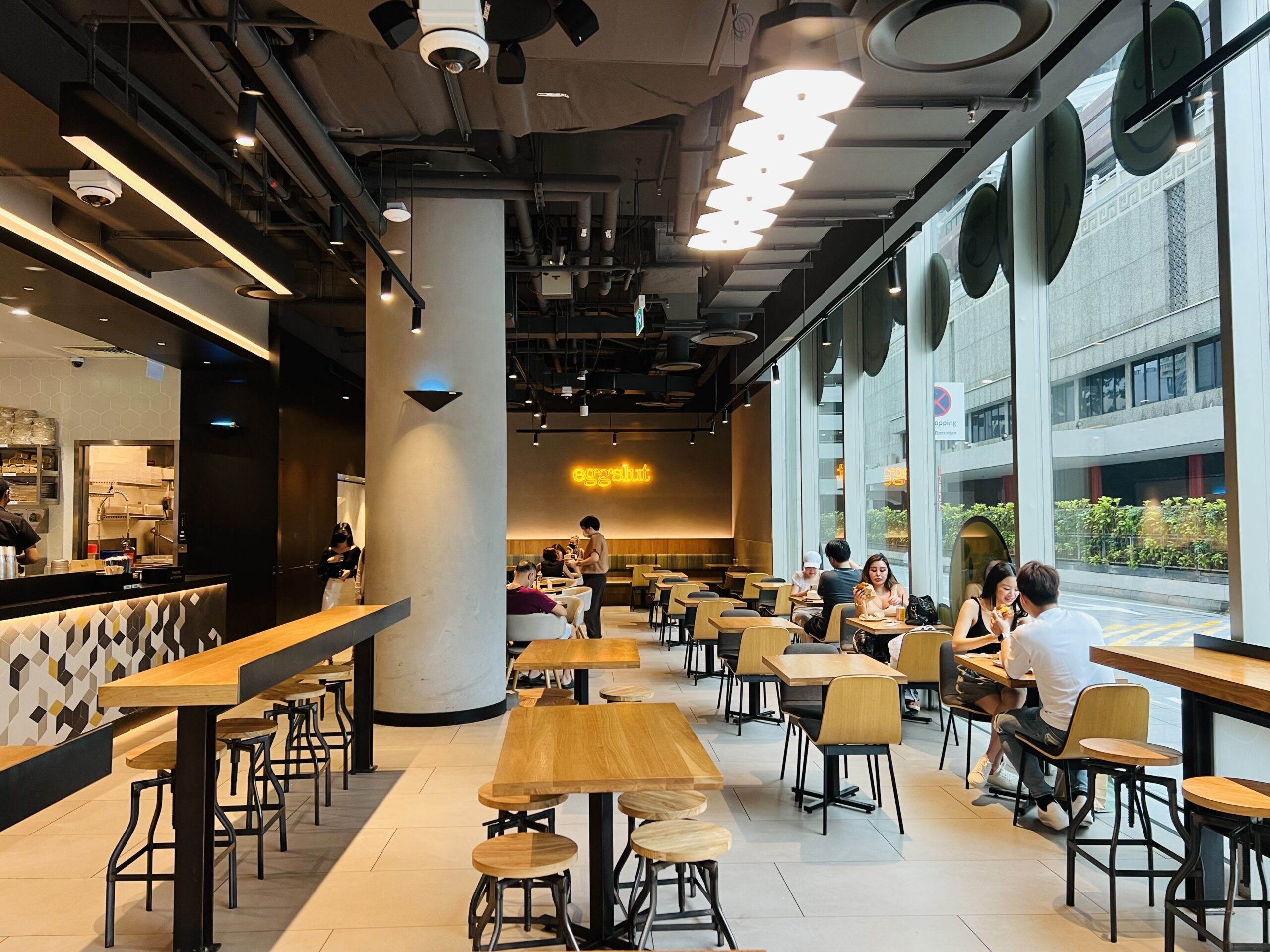 Eggslut's interior is chic and modern with rows of wooden tables and chairs supported by black steel legs.
The high ceilings makes the place feel very big and spacious and you can watch your food being prepared at the open kitchen.
Eggslut – The Food
As the name suggests, Eggslut is all about eggs. There are sandwiches, sides, beverages and coffee by Comman Man Coffee Roasters).
I thought House-Made Buttermilk Biscuit [S$6] are sweet biscuits but they turned out to be English scones. The accompanying honey butter makes the scone taste so amazing.
I can taste a little bit of truffle in my first bite of Truffle Hashbrowns [S$5.50] but it's not so distinctive after my palate got used to the taste. I like that the hashbrowns come in small bites which are easy to hold when they are piping hot.
The Gaucho Sandwich [S$27] is the most expensive sandwich on the menu. I added on Scrambled Egg [S$1.50] and Cheese, making it the most expensive sandwich I have ever eaten.
The burger is huge and eating it is a messy business but it is so utterly delicious. The wagyu tri-tip slices are so pink and tender, I can bite through them without any effort. The arugula has a slight bitterness that helps to cut through all the grease while the cheese creates balance among all the ingredients.
Eggslut
Address: 6 Scott's Road, Scotts Square #01-12, Singapore 228209
Opening Hours: 8am – 9pm
Website: https://www.eggslut.com