I really like Yakiniku Like where I can have A5 Miyazaki Wagyu at affordable prices but it can't quite satisfy my ravenous appetite. I decided to try out the Japanese barbecue buffet at Yakiniku Ohji that I have been eyeing for the longest time.
Yakiniku Ohji originally have 4 buffet plans at S$19.80++, S$24.30++, S$37.80++ and S$54.80++. Unfortunately, the restaurant has decided to stop offering the S$19.80++ buffet during the pandemic.
Yakiniku Ohji – The Food
My colleague and I opted for the S$37.80++ buffet as we both wanted to eat beef. Even though this buffet does not include A4 Wagyu and salmon, it's good enough for us.
Instead of regular electric grill, Yakiniku Ouji uses charcoal grill at an additional S$2.50 per customer. The charcoal grill lends a nice charred smokiness to the food.
There are 8 condiments to enhance the taste of your food. Salt pepper and dry chilli powder is great to season meats with while cheese lends a rich creaminess to everything.
Besides raw ingredients, there are also appetizers, salads and rice dishes to munch on as your barbecue cooks.
There is also Vanilla and Chocolate ice-cream for desserts.
Conclusion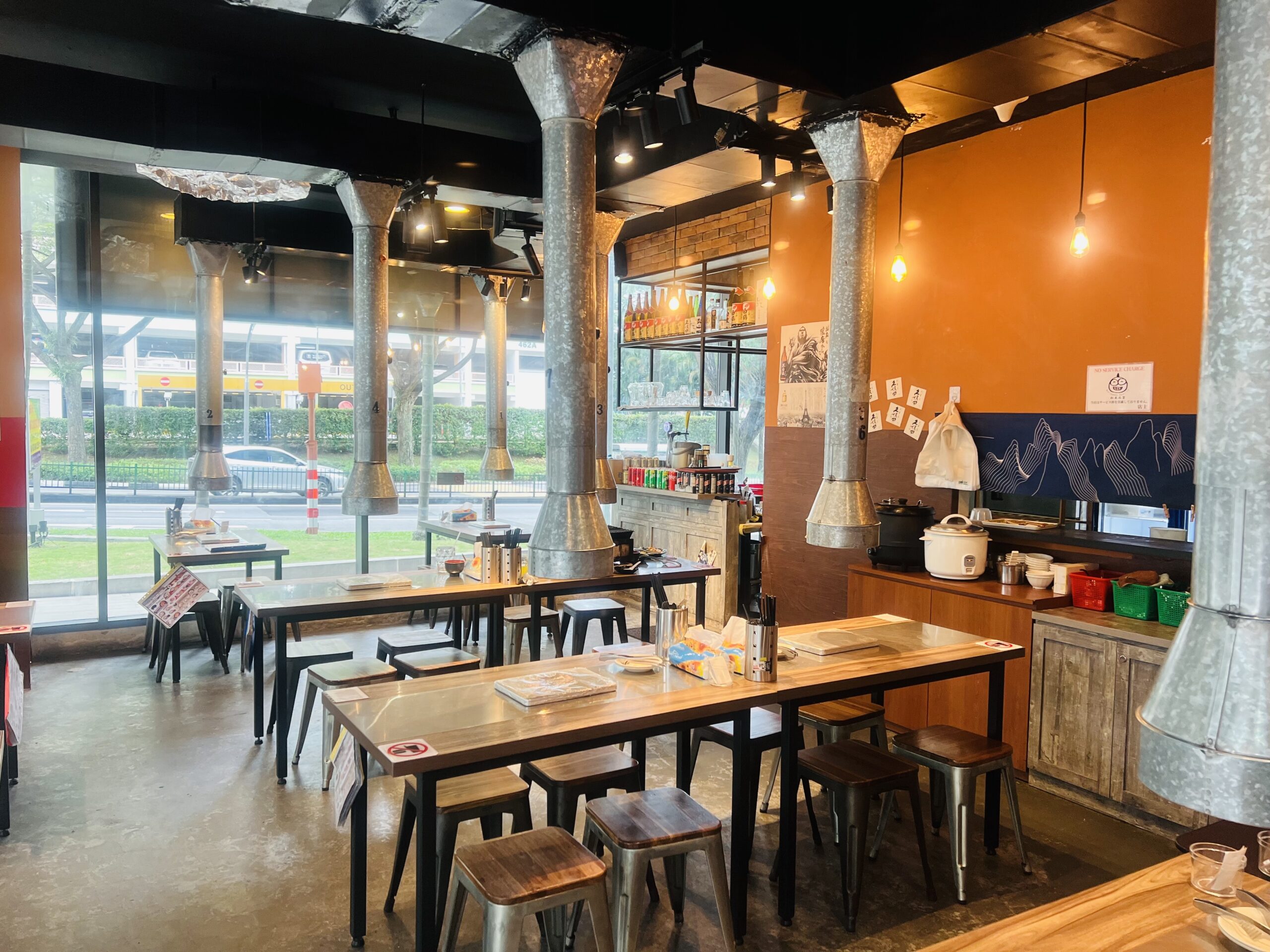 Yakiniku Ouji serves free-flow charcoal barbecue with more than 60 items to choose from, priced at S$24.30++, S$37.80++ and S$54.80++.
Yakiniku Ohji (Clementi)
Address: 321 Clementi Avenue 3, 321 Clementi #01-01, Singapore 129905
Telephone: 62582849
Opening Hours: Daily 12pm – 10pm
Facebook Page: https://www.facebook.com/pages/Yakinikuoh/1934802146770795
Yakiniku-Oh Goen (Cuppage Plaza)
Address: 5 Koek Road, Cuppage Plaza #01-07/12/13, Singapore 228796
Telephone: 67331248
Opening Hours: Daily 12pm – 10.30pm