My colleagues and I recently visited  Hitoyoshi Yoshi Yakiniku & Mart for their yakiniku buffet. It was so worth it that I just have to share it with all my beloved readers.
Located at the end of The Rail Mall, Hitoyoshi Yoshi Yakiniku & Mart is the premium version of Yakiniku Ohji.
There are 2 90-minute buffets – US Black Angus Buffet [Adult S$42.80++, Child S$23.90++] and A5 Miyazaki Wagyu Buffet [Adult S$86.80++, Child S$29.90++]. Both buffets are available during lunch and dinner.
Beside the special meats, both buffets also come with more than 60 dishes of vegetables, appetizers, side dishes, sashimi, maki, rice, noodle, soup and desserts.
We went for the US Black Angus Buffet [Adult S$42.80++, Child S$23.90++].
I love the various cuts of beef. The Tiger Prawns are super fresh and they give such a generous serving of Shishamo which are simply delish. Grilling Half Shell Scallop is such fun!
The desserts are not to be missed too. There are 3 flavors of gelato – matcha, genmaicha and black sesame as well as mille crepes.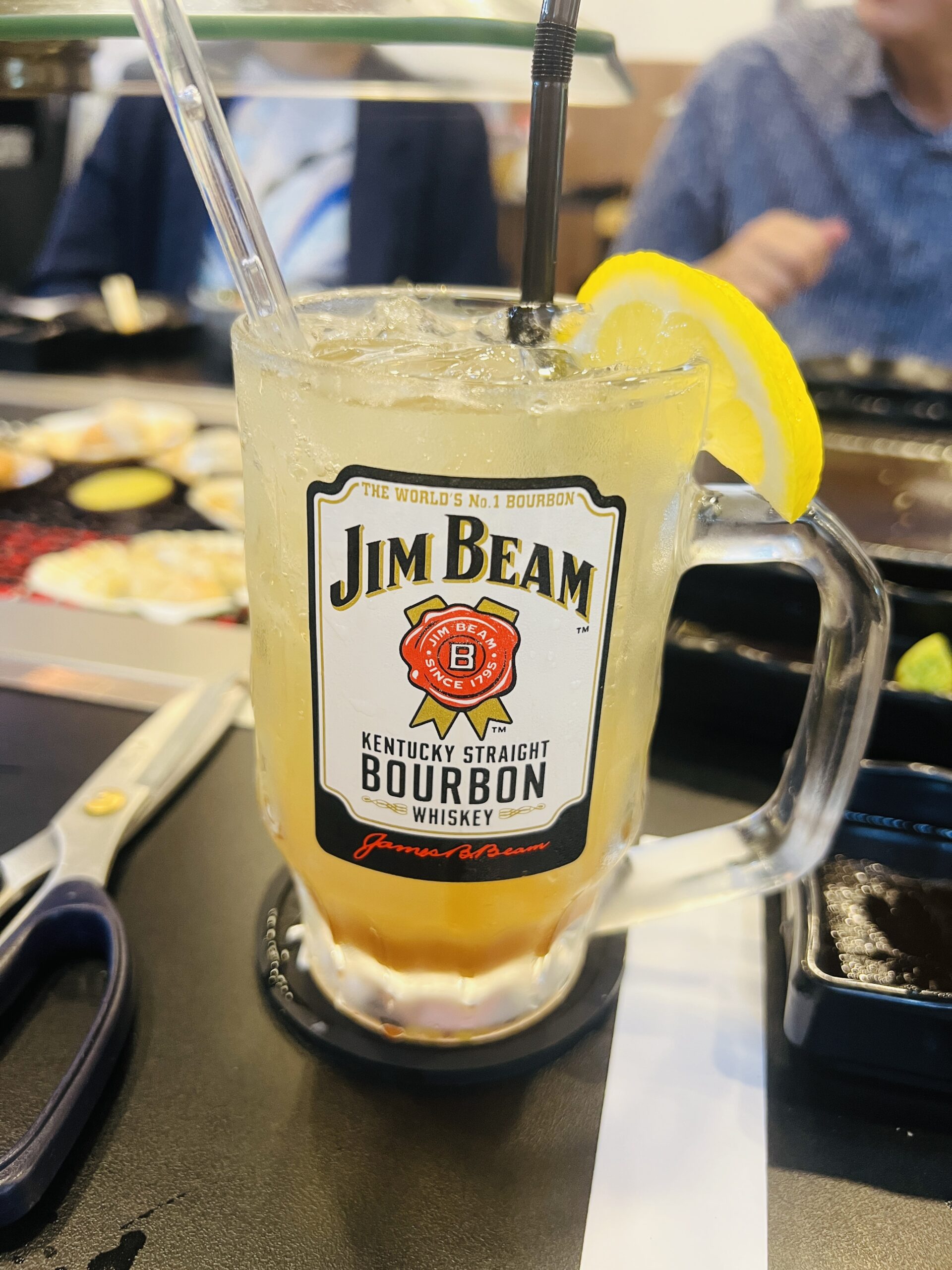 The best drink to go with grilled foods is highball which is whiskey with you choice of fruit juice. There are also other non-alcoholic beverages available.
There is a small Japanese mart adjacent to the restaurant where you can get quality products imported from Japan.
Hitoyoshi Yoshi Yakiniku & Mart
Address: 380/382 Upper Bukit Timah Road, The Rail Mall #01-, Singapore  678040
Telephone: 69806859
Opening Hours: Daily 8am – 12am
Facebook Page: https://m.facebook.com/HitoyoshiYakiniku/