I've been craving for lok lok which is known as chuan (串) in Northeastern Chinese cuisine. I happened to pass by Li Jia Chuan Chuan Xiang one day and this restaurant specializes in this type of skewer in the form of hotpot.
This is where you get sauces and condiments. You have all the standard stuff like soy sauce, vinegar and spring onions as well as some not-so-common ones like Sichuan peppercorn and sha cha sauce.
You can order single or double soup base with 7 soup bases to choose from. Their mala soup base have three levels of spiciness as well as the usual pork bone soup, chicken soup, mushroom soup and tomato soup. The Chinese sauerkraut soup base and their signature "green" soup bases are quite different.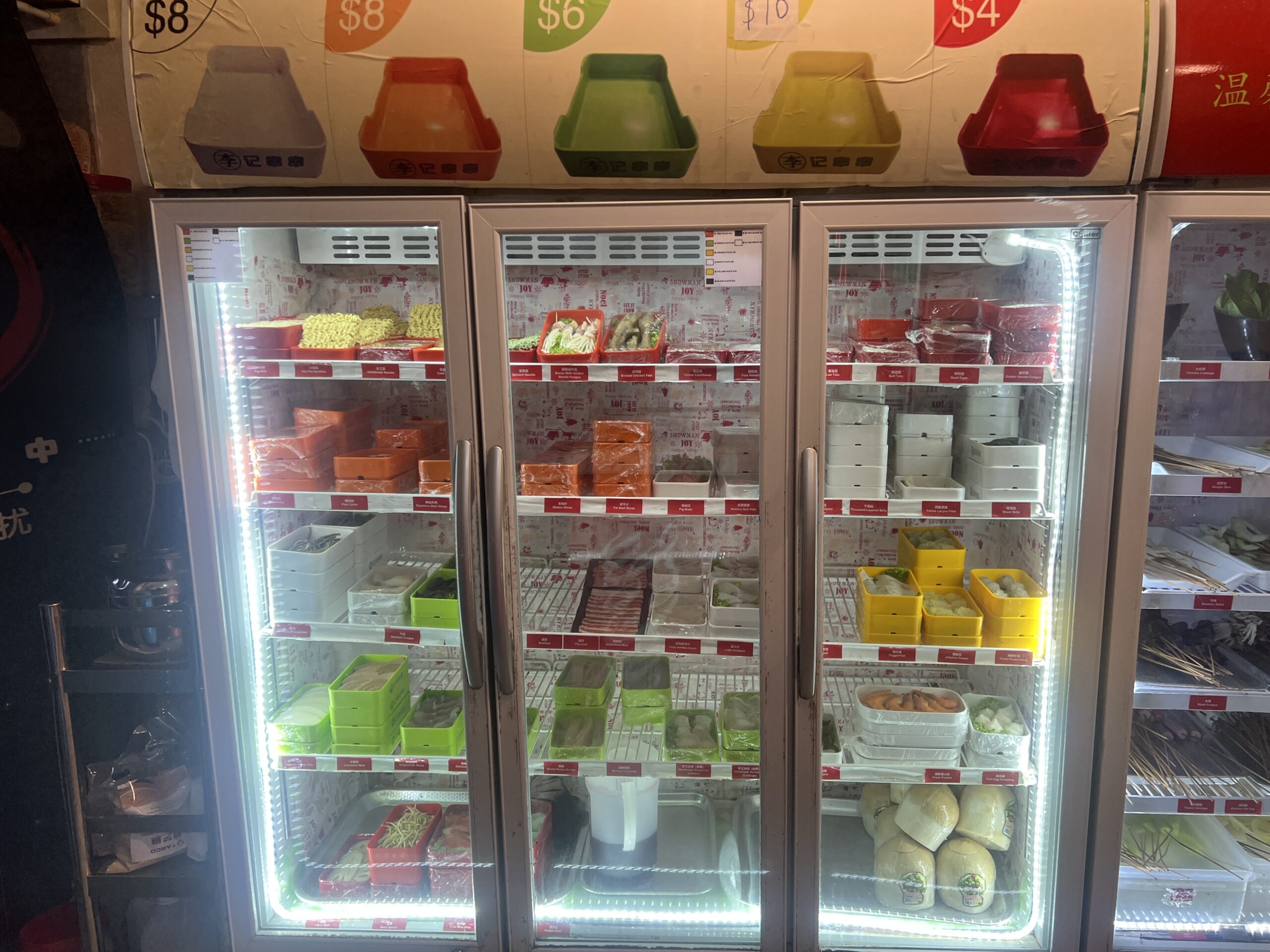 All the hotpot ingredients are strung on individual bamboo sticks in freezers at the back of the restaurant. you just stick the bamboo sticks into the hotpot and cook it like regular hotpot.The premium meats and seafoods come in coloured plates which corresponds to different prices.
For dessert, if you have the stomach after the skewer hotpot, you can consider ordering a plate of 红糖糍粑(Brown Sugar Glutinous Rice Cakes) which can be found in the "special snacks" section of the menu. It's nowhere not as good as Da Miao Hot Pot 大妙火锅's version but you get a general idea.  This classic Sichuan snack is made by deep-frying glutinous rice sticks and it is eaten with brown sugar syrup.
Li Ji Chuan Chuan Xiang 李记串串香
Address: 295 South Bridge Road, Singapore 058838
Telephone: 62219629
Opening Hours: Daily 11am – 1am
Facebook Page: Li Ji Chuan Chuan Xiang 李记串串香 | Facebook