I have dined at Ootoya some years back so I know I can expect quality Japanese cuisine from this restaurant. I was delighted when a sales representative treated us to a meal at Ootoya (Clementi Mall). 
Ootoya – The Food
Ootoya has an extensive menu that encompasses different varieties of Japanese cuisine and ingredients. You can find the full menu here. 
Sashimi is a must-order at any Japanese restaurant, especially at renowned Japanese restaurants such as Ootoya. 5 Sashimi [S$28] gives you 3 pieces of salmon, yellowtail, shrimp, bigeye tuna and scallop. The sashimi are fresh, they taste amazing with soy sauce and wasabi.

If you want to have sashimi as a meal, get the Chirashi Don [Set S$21, Ala Carte S$18]. You get dice-cut pieces of assorted seafood such as bigeye tuna maguro, yellowtail buri and salmon on top of sushi rice.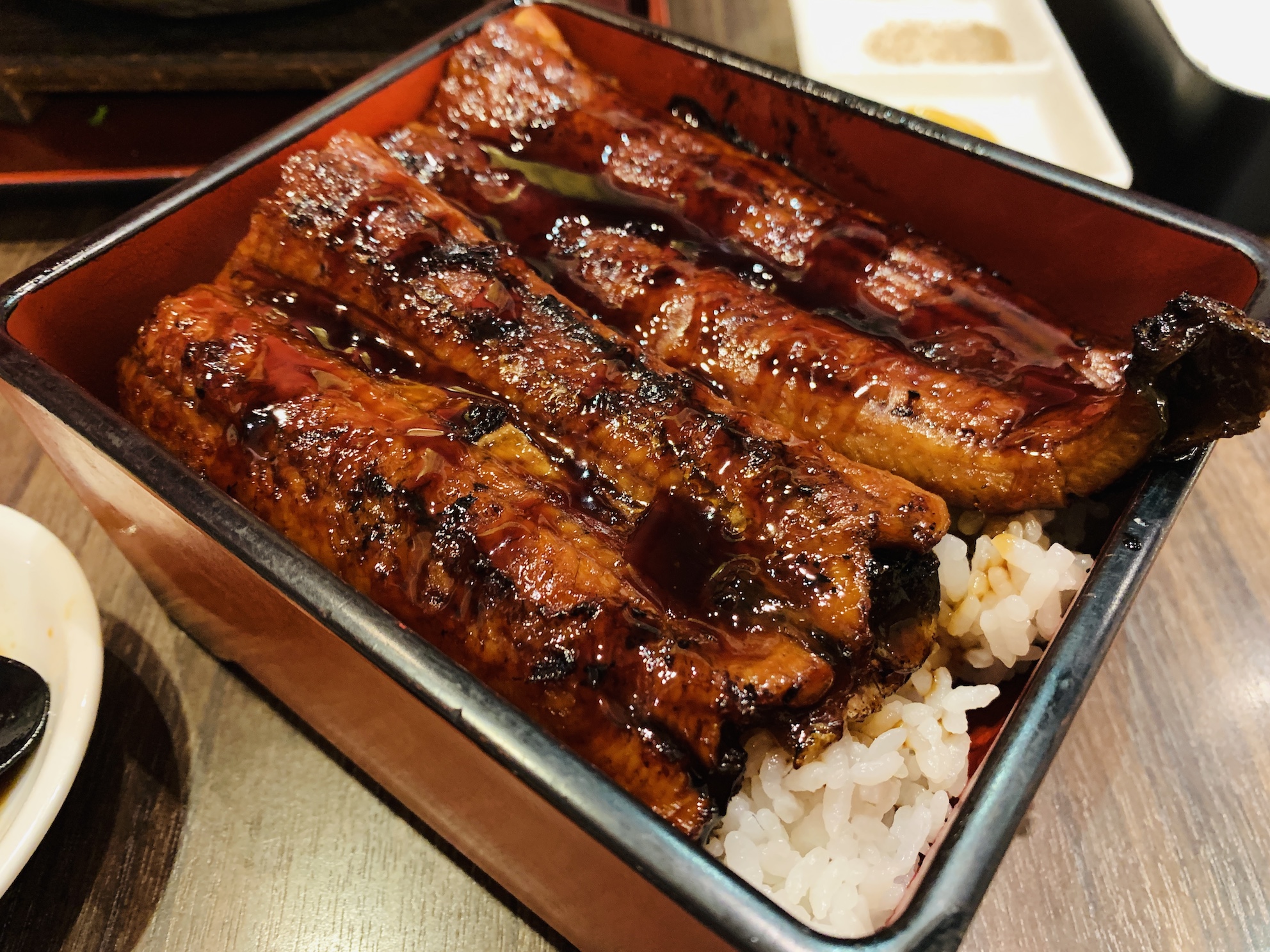 One of my favorite Japanese food is unagi, I wonder how good is the unagi at Ootoya so I ordered Unagi Jyu [M Size S$24.90, L Size S$29.90] to try.

The unagi and tare sauce are spot-on, but it lacks the charred smokiness that makes Unagiya Ichinoji's unagi so mouthwatering.

If unagi is not your thing, try Hokke [Set S$23.50, Ala Carte S$18.50] which is charcoal-grilled atka mackerel fish. This fish has a mild taste and big bones that are easy to pick out. 
Tonkatsu is another popular Japanese dish and Ootoya's Rosu Tonkatsu [Set S$21, Ala Carte S$16] is a good choice. The crispy exterior highlights the tender and juicy pork loin cutlet inside.

Pork Katsu Toji [Set S$20, Ala Carte S$15] is basically Rosu Tonkatsu in hotpot form, in a mellow soy sauce broth.
Pork Belly [Set S$24.50, Ala Carte S$19.50] is marinated with shoyu-kouji in restaurant before grilling till slightly charred. The marination brings out the natural flavour of the pork belly and grilling gives the pork belly a nice smoky aroma.

Conclusion 
Ootoya serves wholesome and healthy traditional Japanese home-cooked dishes in casual atmosphere. Ootoya is a great Japanese restaurant that has managed to maintain the quality and freshness of its dishes across all 3 outlets.
You can find the addresses, telephone numbers and email addresses of all 3 outlets in Singapore on their website. 
Website: https://www.ootoya.com.sg